Construction Project Management Software
One central location for all files

Quickly issue Drawings and Project Documentation

Folder style Interface familiar to all users

Create new projects from templates

Communicate with your team, contacts and clients

End contractual disputes – See who did what and when
Online collaboration allows contractors of all shapes and sizes to work together more efficiently, saving time and reducing costs and allowing companies to provide a better service to their clients. Collabor8online is utilised as construction project management software in organisations across the UK and worldwide.
Documents may be uploaded into a central repository, with team members being automatically informed of new releases or revisions.  When compared with to e-mail distributing documentation this way is significantly easier and quicker, plus you don't have to worry about e-mails not being received or being forwarded incorrectly.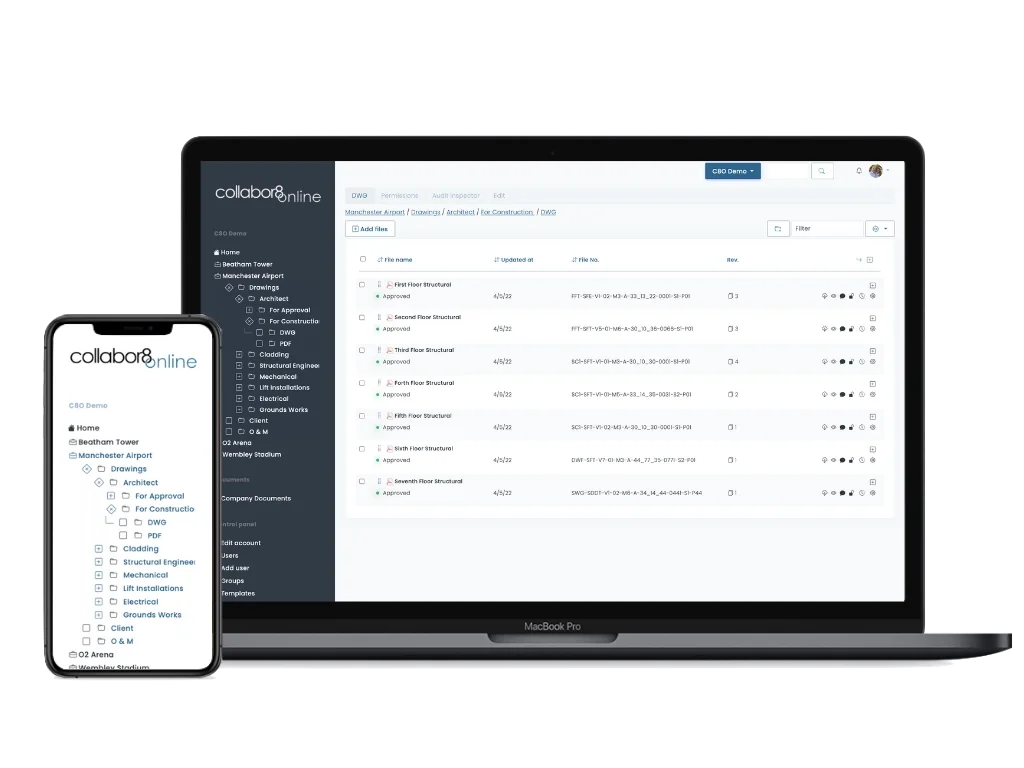 Prices and Plans
We offer a wide range of systems and services to enable our clients Manage projects online and share documents quickly & efficiently with unlimited users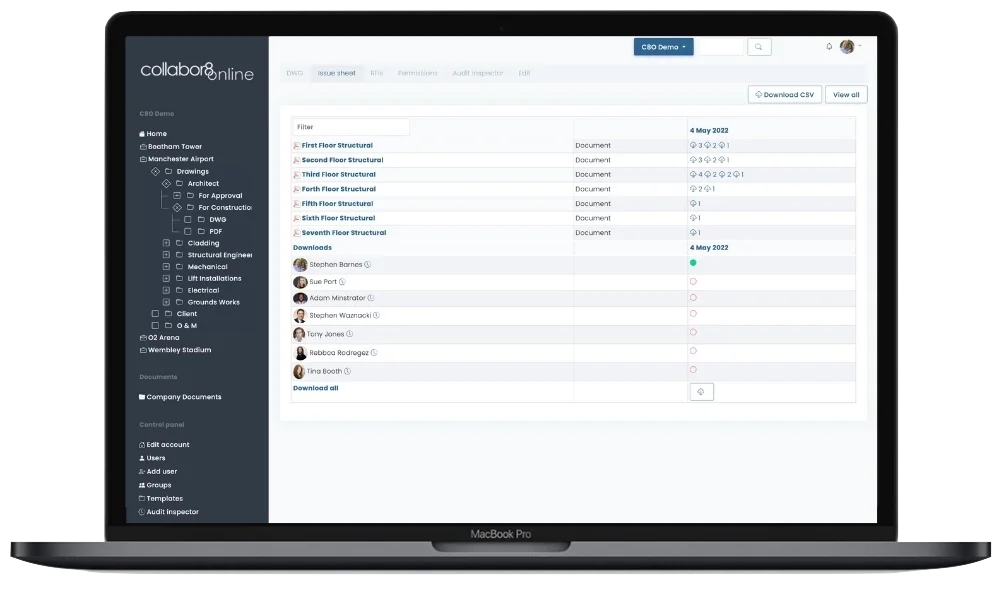 Control Access
Once the documentation is uploaded it, it can be made available to every party involved in the project (although you control access at every stage) this helps collaboration between all of the departments and disciplines involved in each project;  and of course, Collabor8online helps you save money on printing, courier and distribution costs.
Access from Anywhere
You can keep track of tasks and project deadlines easily, comment on documents or progress and share information with the rest of your team,  collabor8online construction project management software allows you to manage your projects the easy way.