Share Files Online
Easily & Securely share files online and manage your projects, enabling teams to work together efficiently, saving time and reducing mistakes. Its so easy to use, if you've used a PC or Mac before you already know how to use it.
Inline Viewer and Markups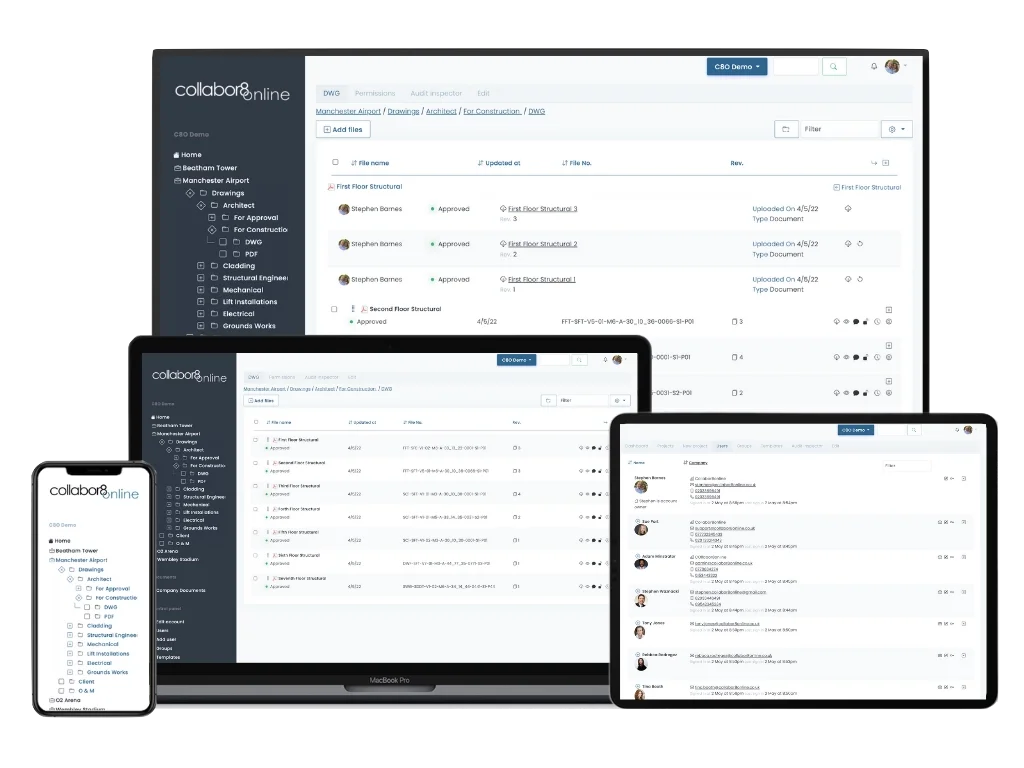 How Easy is it to share files with Collabor8online?
Here is a three minute video explaining how easy it is to share files online with Collabor8online, simply create a folder, decide who going to be able to view it or edit it and upload your content.
Share Files Online and Communicate
Share files online with your colleagues and team members,  you can comment on documents  and share those comments by e-mail, Collabor8online  will keep all your project correspondence in one place. You can lock files and automatic version control, ensures that everybody always has the most up-to-date version.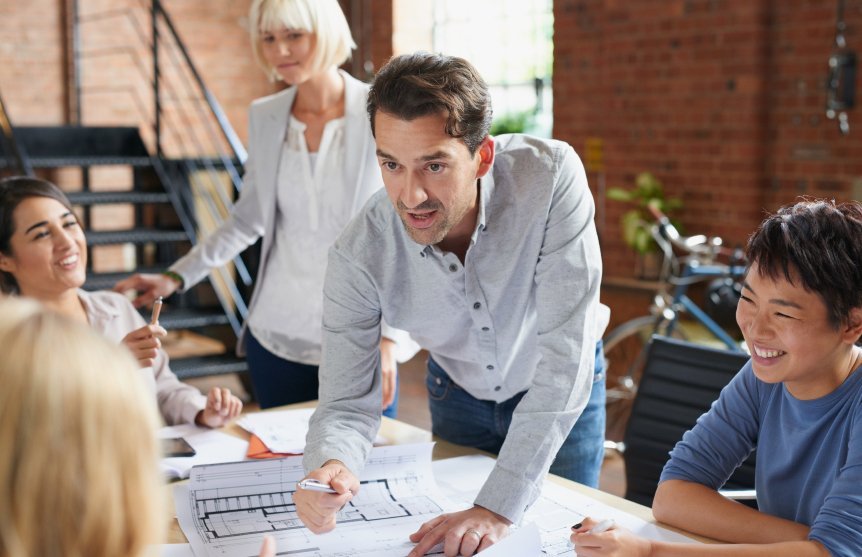 Video Overview
This short video overview (3 min)  takes you through the basic functions features and highlights
Prices and Plans
We offer a wide range of systems and services to enable our clients Manage projects online and share documents quickly & efficiently with unlimited users
Integrates seamlessly with email
Whether you use Outlook, Mac mail, Gmail or whatever, all of your project correspondence is routed automatically back to your project folder, keeping all of your correspondence and documentation in one place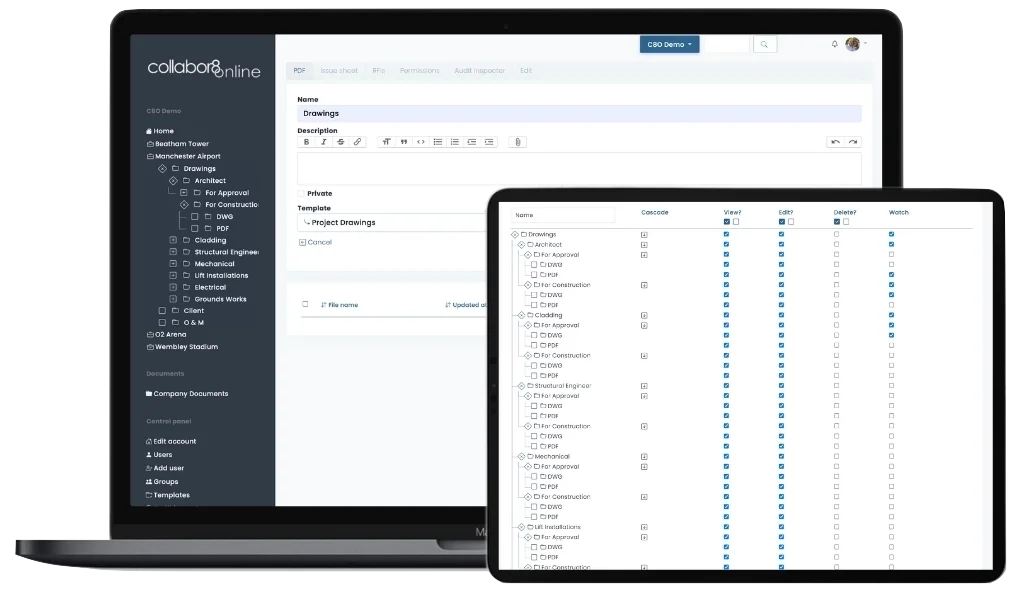 Free Demo
Request a free demo and start sharing your files securely and easily within your business.

"We have found Collabor8online particularly easy-to-use, which was a key requirement for us"
Louisa Power
Special Projects Officer, NSPCC