Drawing Revision
The construction industry in the UK increments drawing revisions as a crucial practice to ensure accuracy, compliance, and quality in construction projects. Revisions are made to drawings to incorporate design changes, address errors or omissions, and accommodate evolving project requirements. By incrementing revisions, construction professionals can clearly track and document the modifications made to drawings over time, providing a comprehensive historical record of the project's development. This process helps maintain accountability, facilitates effective communication among project stakeholders, and ensures that all parties are working with the most up-to-date information, thereby minimizing risks and improving project outcomes.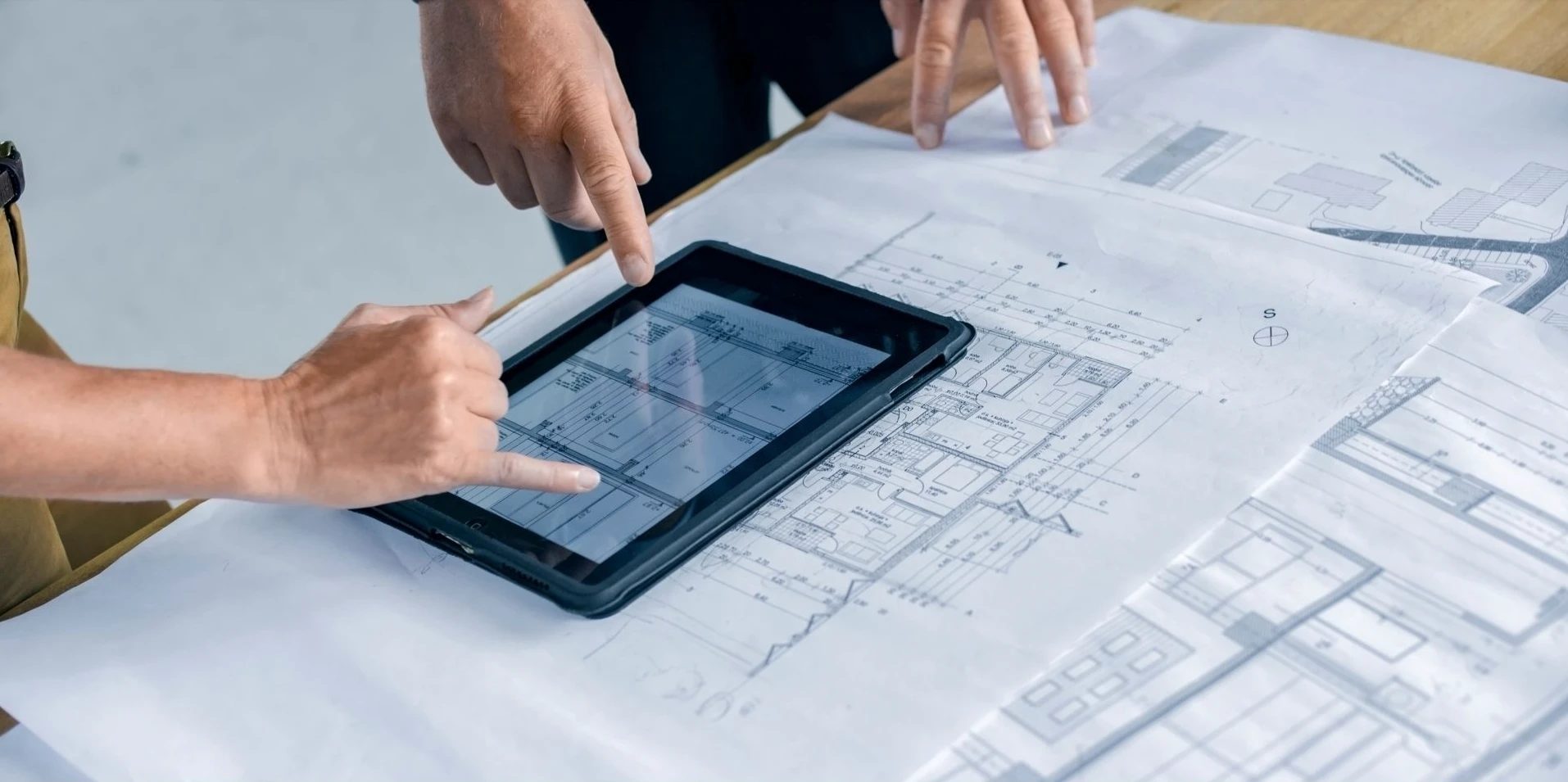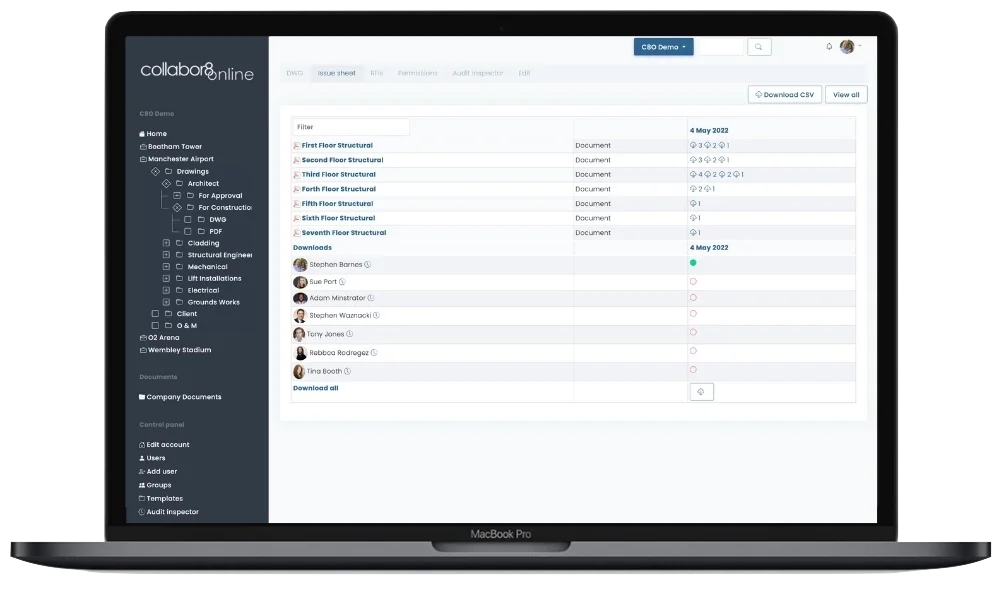 Drawing Revision Software
Collabor8Online offers robust version control capabilities that greatly benefit businesses in managing their documents effectively. With version control, businesses can easily track and manage changes made to drawings, ensuring a clear audit trail of modifications. The platform allows users to view and compare different versions of a drawing, enabling them to identify and revert to previous iterations if necessary. Collabor8Online also facilitates collaborative work by enabling multiple users to work simultaneously on a drawing while maintaining separate versions, preventing conflicts and ensuring smooth collaboration. Overall, Collabor8Online's version control feature enhances transparency, accuracy, and efficiency in managing drawings within a business environment.
Free Demo
Request a free demo and start sharing your files securely and easily within your business.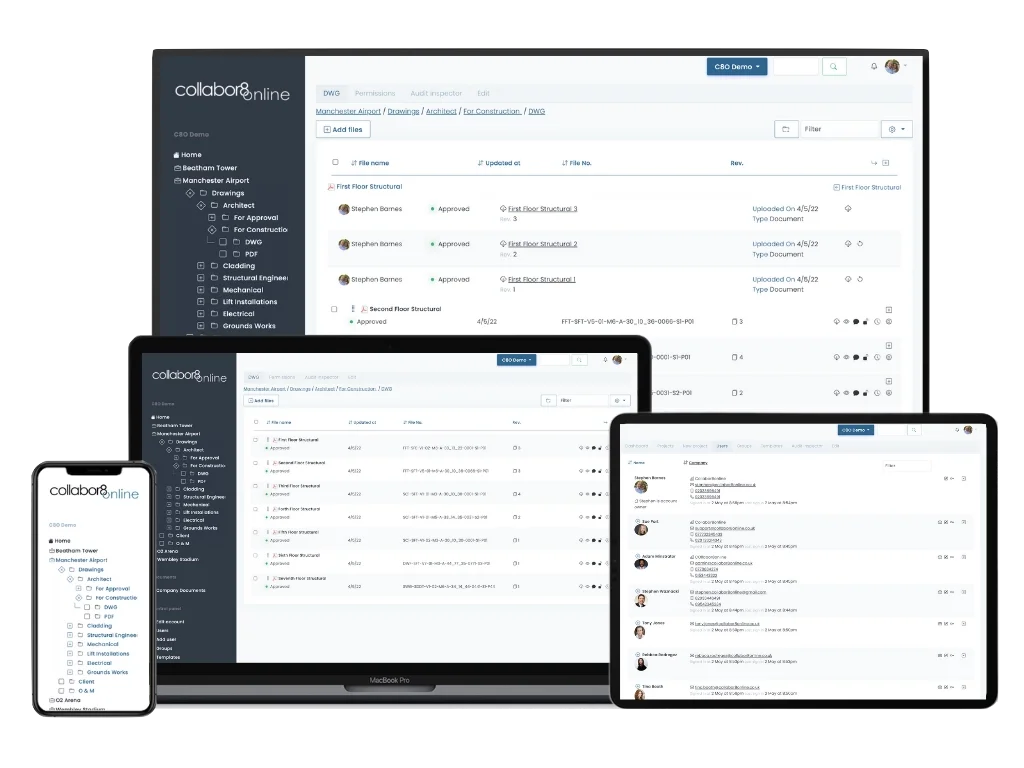 Drawing Revision Construction
Collabor8Online's automatic revision control feature offers UK contractors a seamless way to manage drawing revision incrementation. The platform automatically tracks and documents changes made to drawings, providing contractors with a clear and organized revision history. This ensures that contractors can easily navigate through different versions of drawings, accurately track modifications, and maintain compliance with industry standards and regulations. With Collabor8Online's automatic revision control, UK contractors can streamline their drawing revision processes, enhance project coordination, and effectively manage complex construction projects

View And Markup Drawings Online
View any PDF document from within Collabor8online. Simply select the palate icon and view the document. Users can then toggle through all PDFs from within this folder using the in-line viewer's navigation buttons. Enabling users to quickly browse any number of drawings from within the system. During the browsing process, the user has the option to download to a local device any or all of the drawings viewed.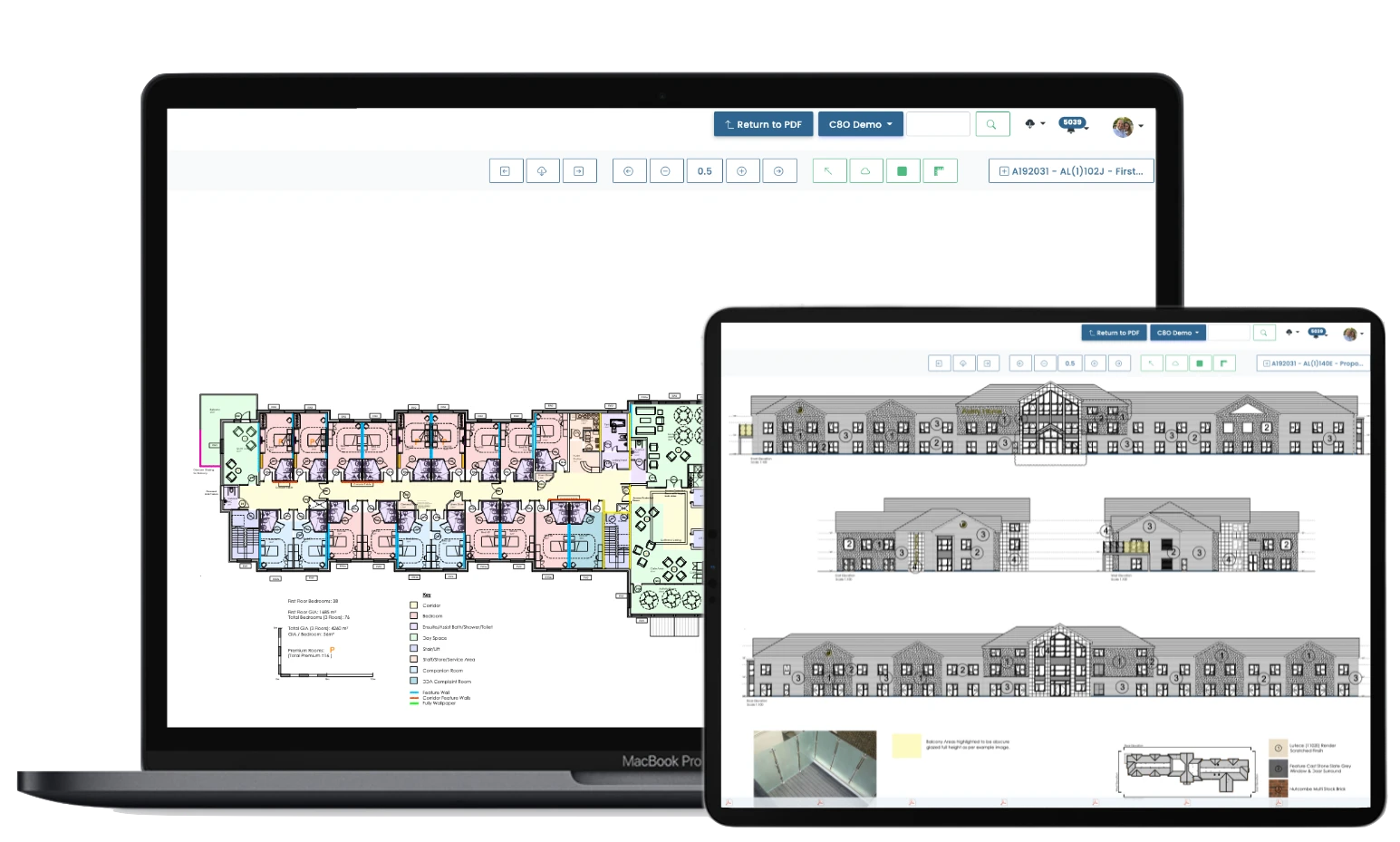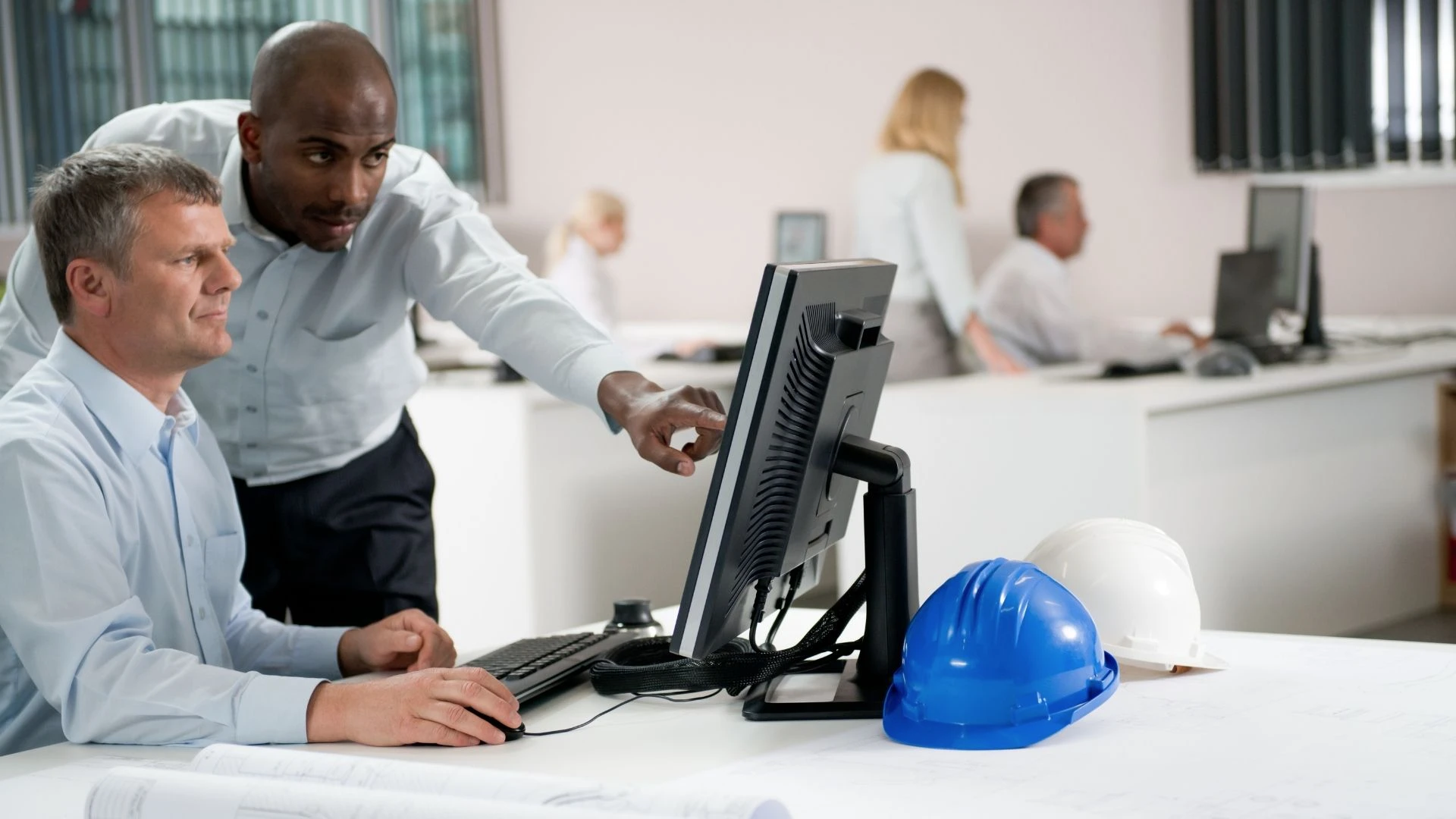 Drawing Revision Examples


Drawing Revision FAQ
What are drawing revision standards?
There are various standards in place with regard to naming and incrementing drawing numbers and revisions the most common used within the construction industry is the BIM naming convention
What are BIM standards with regards to drawing revisions?
The BIM naming convention require that the document number or name conveys certain information such as Project, Originator, Type and revision. The revision is usually indicated by two or three digit number at the end of a numerical sequence, for example P02
Do I have to follow BIM standards when using Collabor8online?
No, Collabor8online does not force you to use any particular standard however, it is recommended that you adopt a standard that is suitable for your particular application or area of work.