Automatic Version Control 
When a document is uploaded the version number is automatically incremented. System administrators can accept the updated version or, if they wish, revert to an earlier version of the document using our version control software. Users only ever see the most current version, this reduces errors and minimises the possibility of costly mistakes.
When new versions are issued, push notifications inform users and stakeholders that a new version is available. A comprehensive audit trail tracks user activity, confirming to administrators that new documents have been successfully distributed and downloaded by users.


"Collabor8online allows system administrators to take full control of document permissions. Automatic version control ensures full control over project documents and data compliance"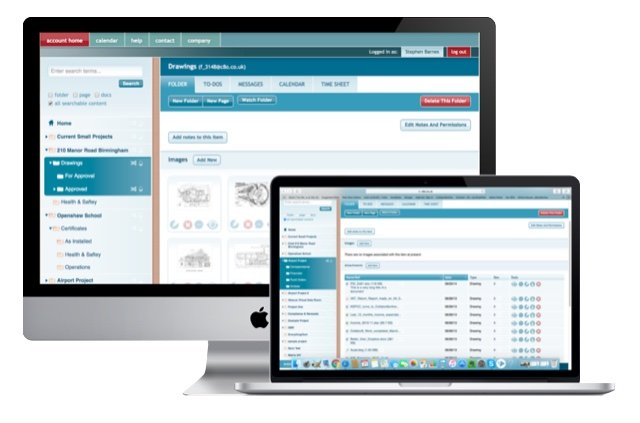 Prices and Plans
We offer a wide range of systems and services to enable our clients Manage projects online and share documents quickly & efficiently with unlimited users

Set Your Own Revision System
Document version numbers can be numeric or alphabetical indeed, users may even control the starting number for any particular document, for example starting with 0,1,A,B or "-"
Issue Sheets
Issue sheets are produced automatically every time new documents are added, they are available in two formats. An easy print option in plaintext or PDF. Alternatively a CSV (spreadsheet) export is available containing all relevant data, this may easily be adjusted and reformatted as required.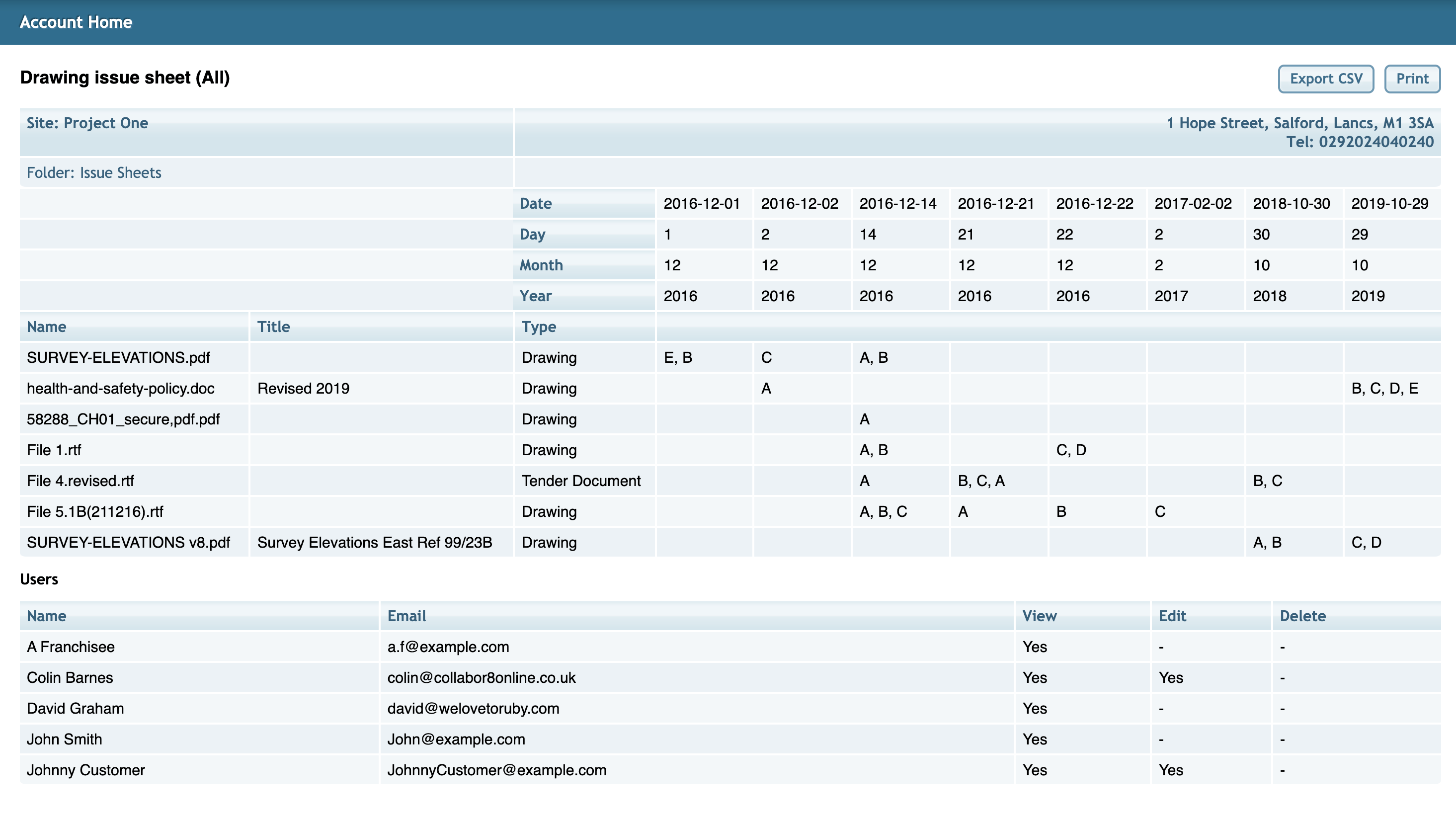 Request a free demo and start sharing your files securely and easily within your business.
Smart Add
Document naming conventions vary from company to company giving document controllers the ongoing challenge of recognising when a new document is, in fact, a newer version of an old one. Smart add uses intelligent matching techniques to recognise similarities in document names and gives document controllers the ability to either match, not match or discard new documents in a slick and smooth automated process.
Using smart add controllers can instantly match newer versions to old ones, adjust naming conventions and record their actions. They can easily identify new documents and upload them accordingly or, they can temporarily discard the upload pending further investigation as to the origin and history of any particular document.
We are UK based meaning your data will be always compliant with UK data protection laws.
All of Collabor8online Service are UK based and fully secure, meaning we fully comply with UK and EU data protection laws and are not subject to US homeland security laws.  In order to comply with UK data protection laws, UK businesses need to ensure that their data is kept within the EU within UK owned data centres.