Construction Document Management
for all your Projects 
Connect the office with your sites
UK Owned, Hosted and Supported
Document Management Guide

Project Managers / Consultants
Construction Document Management
Collabor8online enables you to share your Project Documentation securely, quickly and easily, with colleagues, clients and Subcontractors. Automatic version control ensures that everybody always has the latest version and the inbuilt activity audit ensures that you will always know who did what, and when. Users only see, what you want them to see and our unique Chinese Walls feature means that only you know who you are sharing your documents with. Construction document management the easy way.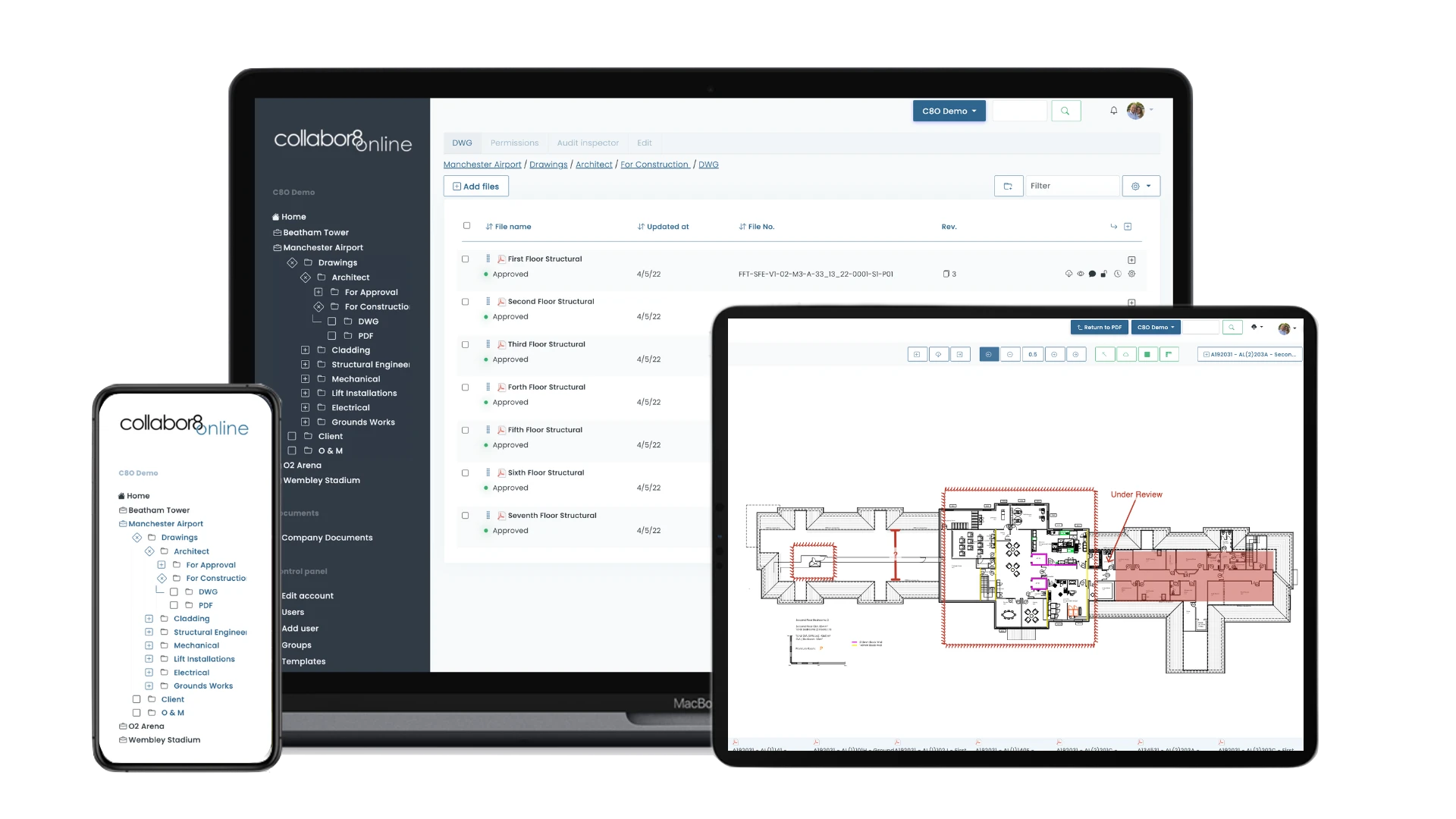 Upload and distribute drawings across your project ensuring that only the relevant teams have access to the relevant drawings. With email integration ensure that all relevant parties are notified when drawings are uploaded
Automatic Revision Control
Collabor8online's automatic revision control allows the users to fully maintain your full drawing history ensuring that only the latest version is distributed to the site.
RFI's
Create answers and manage or project our advice within the Collabor8online system. Ensuring the rapid responses to all site queries and ensuring the process is streamlined. 
Issue Sheets
Collabor8online automatically creates and maintains issue sheets across your entire project. These can be accessed at the folder and project level and also illustrate who has downloaded which issue.
Building Information Modelling
Collabor8online enables organisations to meet BIM level 2 requirements by creating a Collaborative working environment that enables the digital representation of your project from conception through to completion. Collabor8online's Common Data Environment is the perfect place to ensure correct construction document control, exchange and management of project data during the design and construction phase and as a repository for information after completion and handover.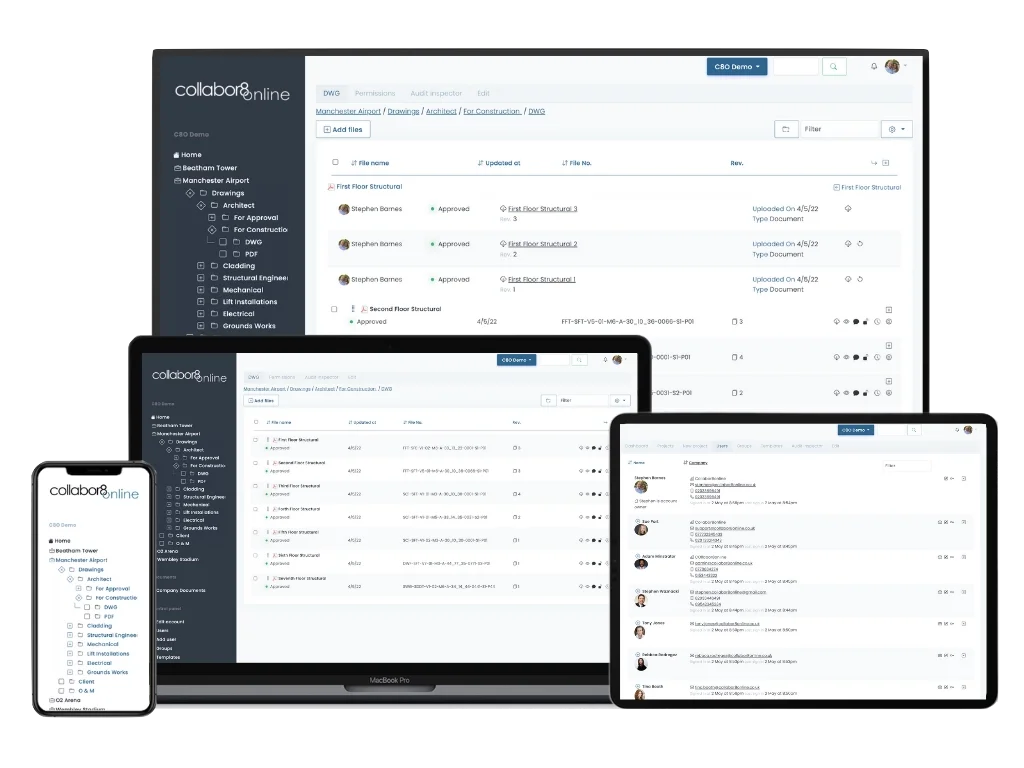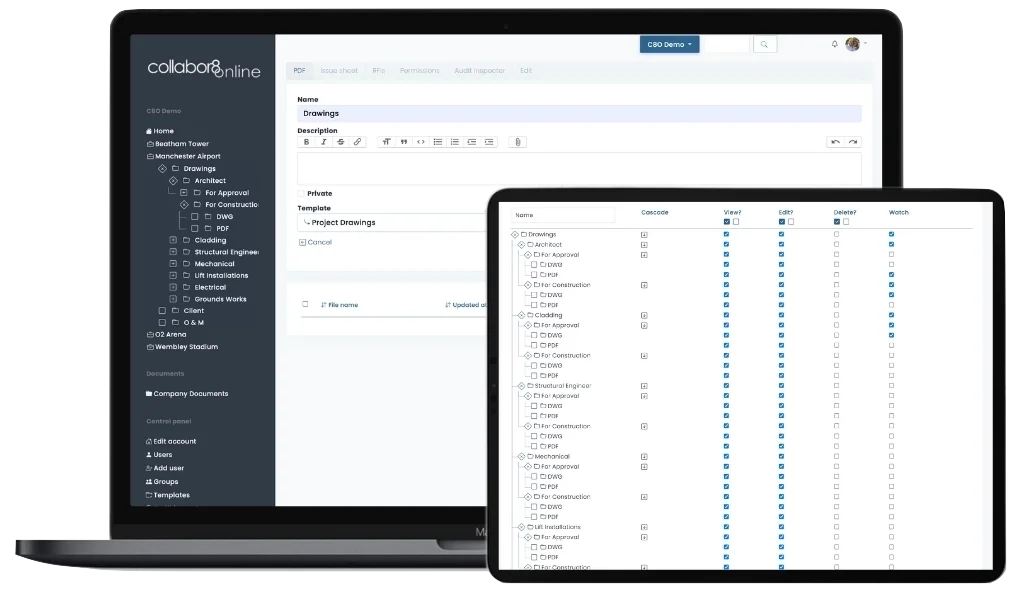 Create Your Folders – As You Like
Create your folder structure exactly as you like. Replicate an existing folder structure from your existing file server or create an entirely new one. what is more. Access and permissions are easily controlled at each folder level, so you can grant full permission to your own team and restrict Sub Contractor access if you wish.

Drawing Approvals
Collabor8online's drawing approval feature is a key component of the platform's collaboration capabilities. This feature streamlines the drawing approval process by allowing multiple stakeholders to review, approve, and provide feedback on technical drawings and designs in real-time. This significantly speeds up the approval process and reduces the risk of errors or misunderstandings. Like any Collabor8online feature, it provides a clear audit trail of all approvals, making it easy to track the progress of a project and resolve any issues that may arise. With Collabor8online's drawing approval feature, businesses can improve the efficiency and accuracy of their drawing approval process, leading to better collaboration and more successful projects.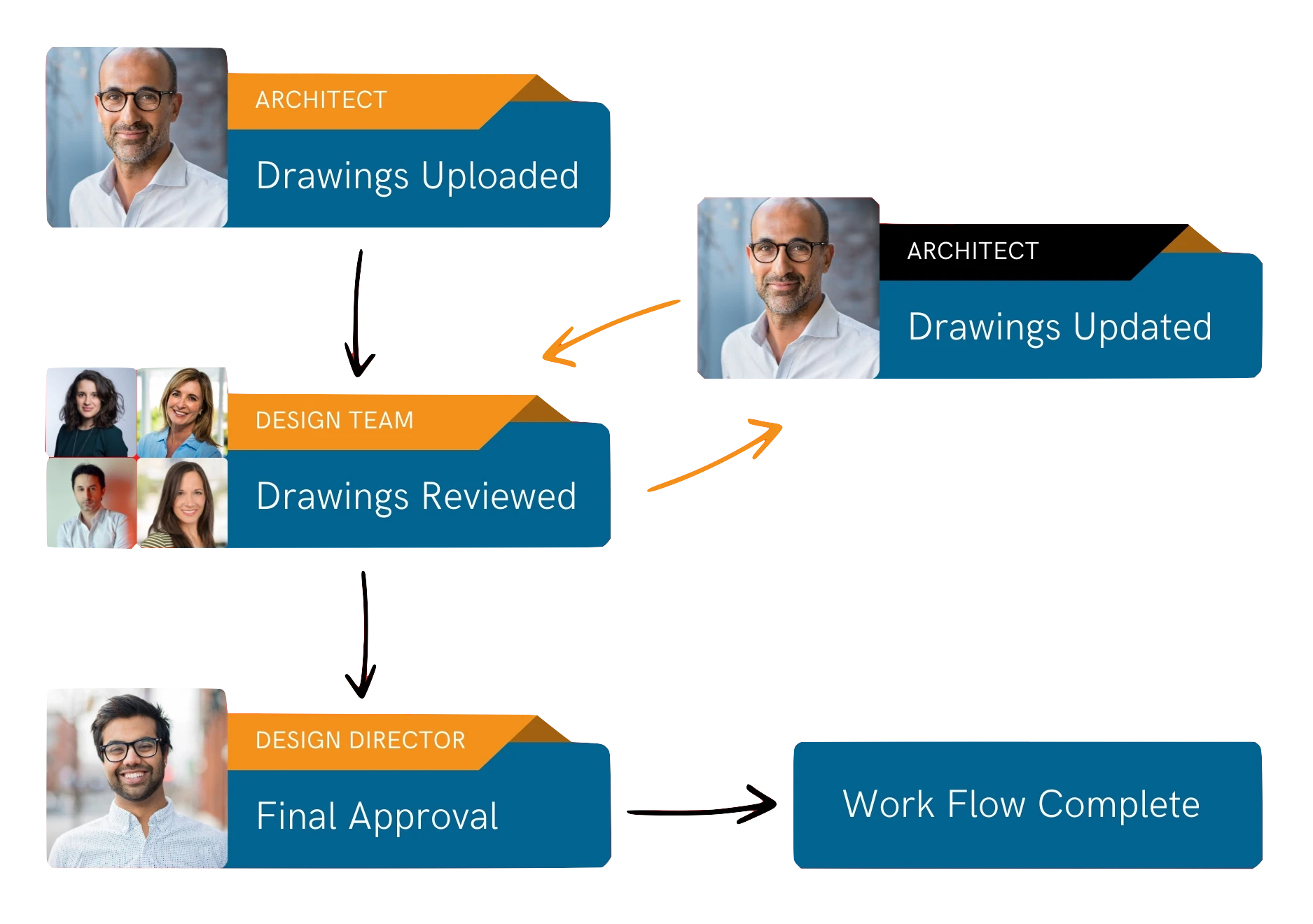 UK Owned, Hosted and Supported
All of Collabor8online Service are UK based and fully secure, meaning we fully comply with UK and EU data protection laws and are not subject to US homeland security laws.  In order to comply with UK data protection laws, UK businesses need to ensure that their data is kept within the EU within UK owned data centres.
Cloud Based no extensive IT infrastructure required
Data is securely stored in UK data centres, cloud-based meaning you can access from anywhere, easy to setup and even easier to use, unlimited users and unlimited projects. Collabor8online is the perfect project virtual data room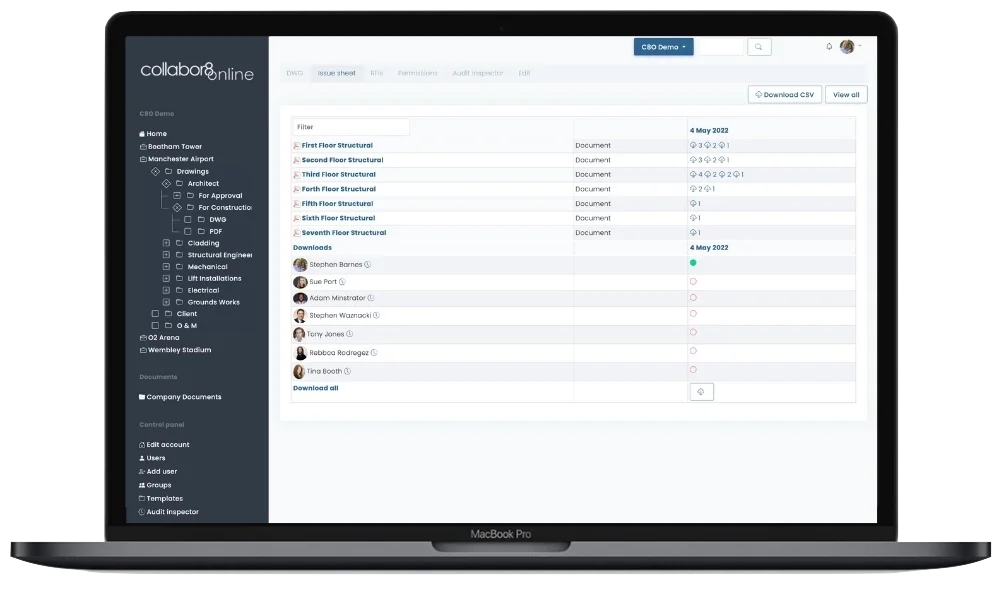 Contractor Document Management
Collabor8online is construction management software for builders and contractors. We bring teams together around the projects securely in the cloud. Enabling them to share the relevant drawings, documents and other project related information in a transparent and fully auditable manner. 
Accessed From Anywhere
If you have access to an Internet connection then you have all of your project information. Using a laptop, tablet or even mobile.
Manage Drawings
Issue, distribute and update your project drawings from Collabor8online. Ensure that teams are working on the most recent revision of any drawing.
Connect The Site and Office
Allow all contractors to be fully connected to all project information across all teams from design, build to back office.
Fully Project History
Collabor8online is fully auditable. All actions are recorded within the system to ensure that you can see who accessed which document and when.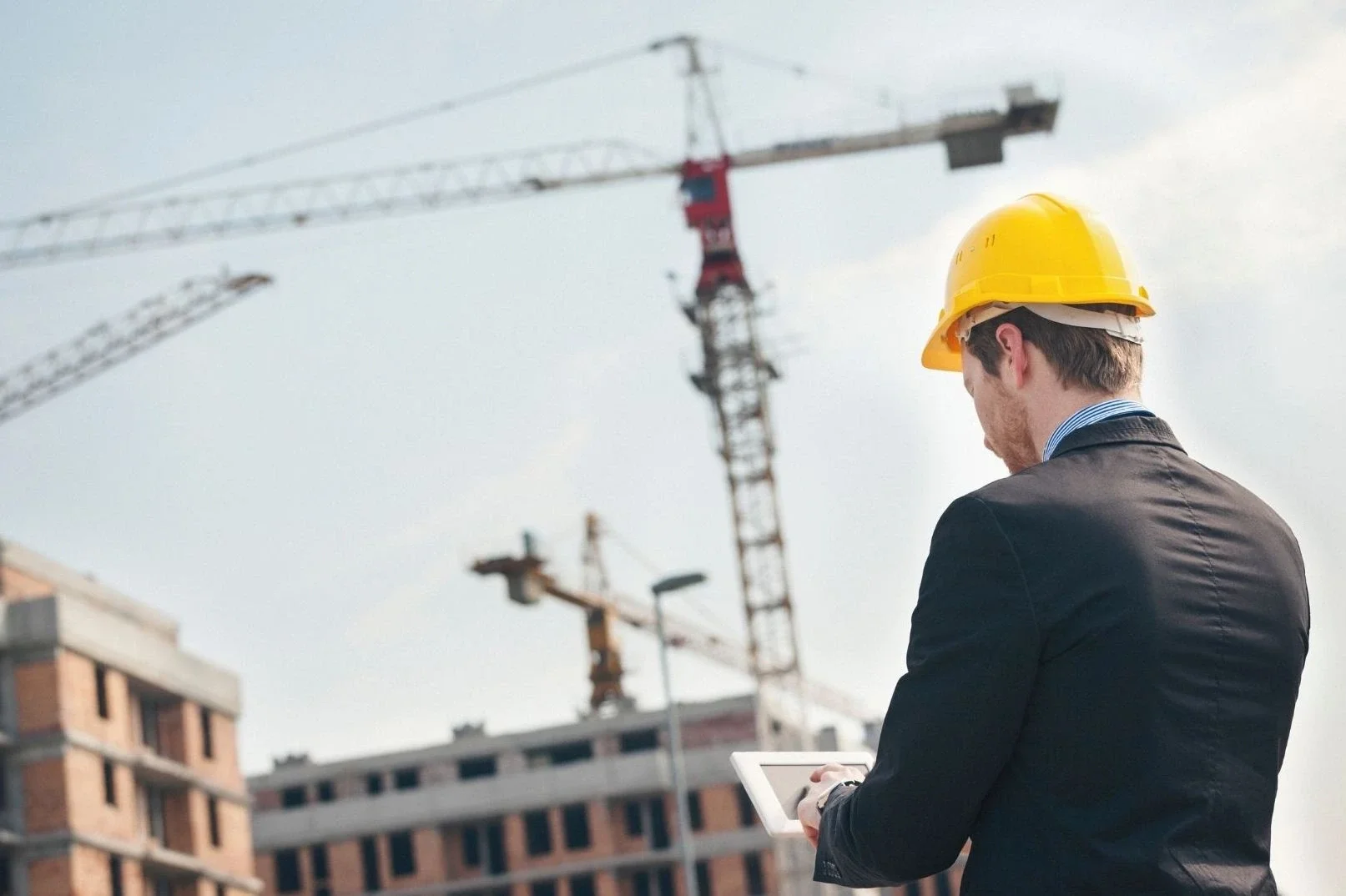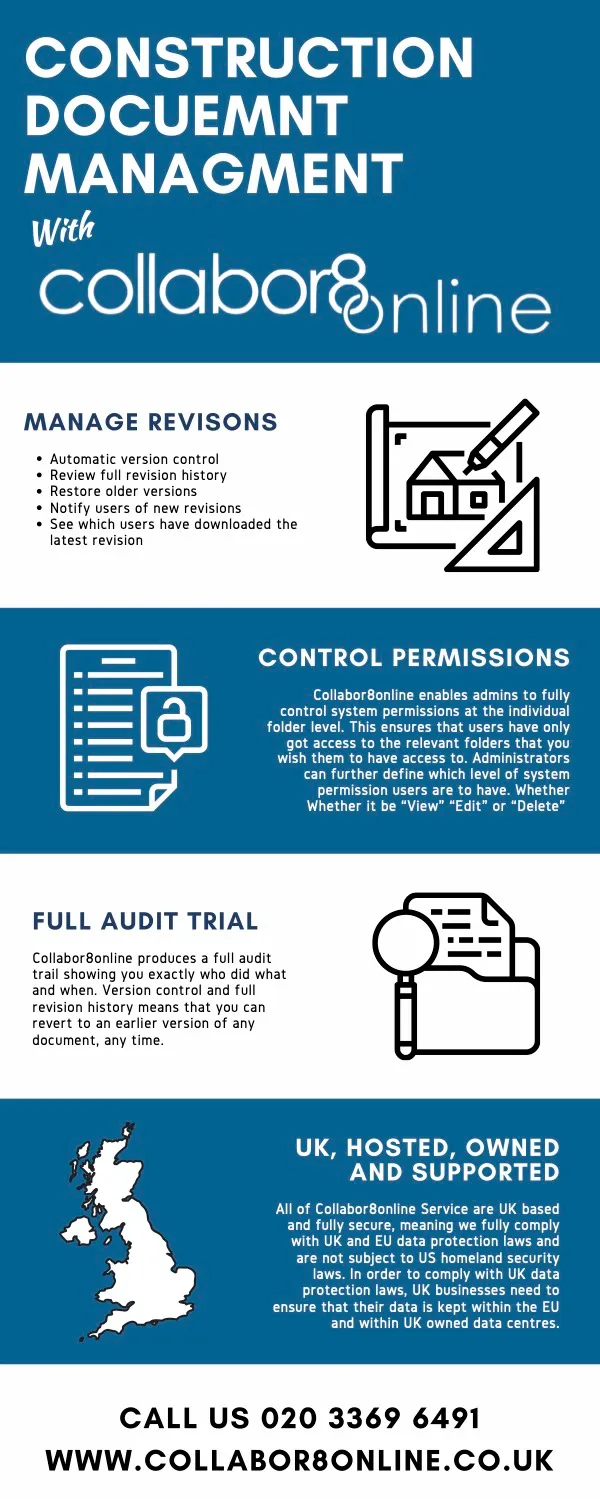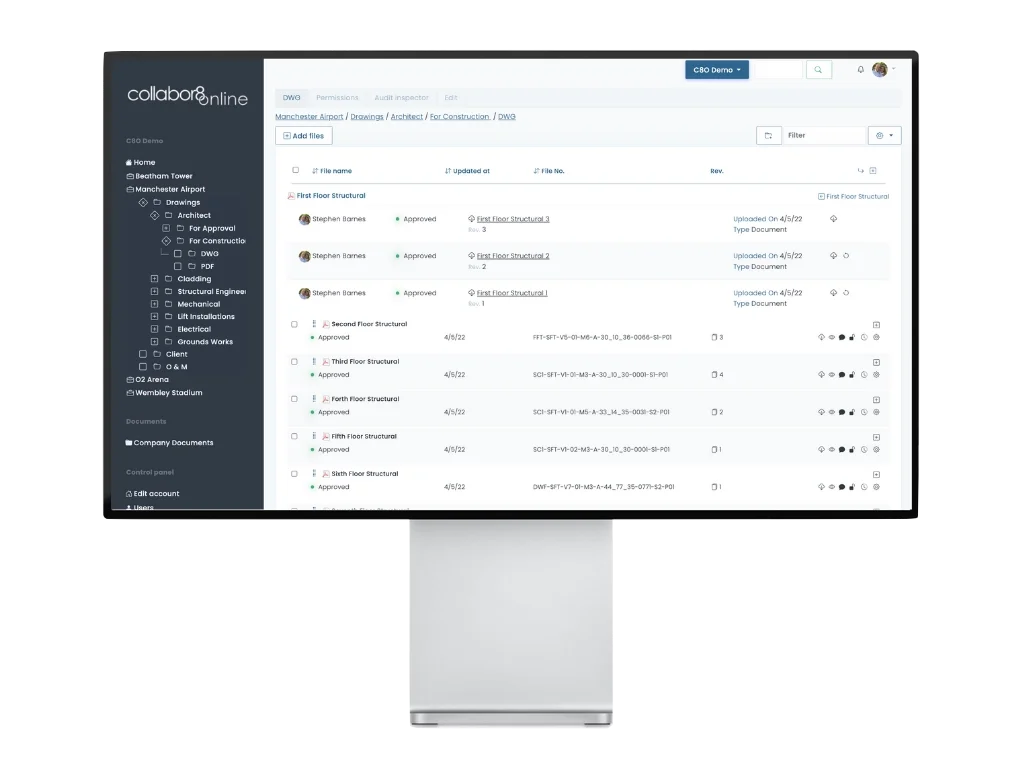 Industry Specific For Contractors
Store and securely share Health and Safety information, RAMS, Project Specifications, Drawings for Approval and Approved. Gantt Style display of Project Milestones and progress. Record Project correspondence in one place with seamless email integration, Time Sheets, RFI's, Snagging, enabling effective construction document management.

Prices and Plans
We offer a wide range of systems and services to enable our clients Manage projects online and share documents quickly & efficiently with unlimited users
.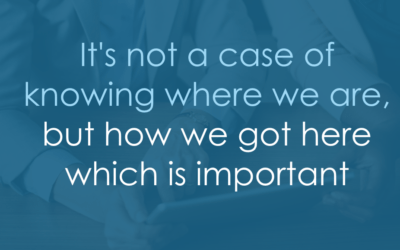 The implementation of BIM has seen the construction sector takes significant strides towards the electronic recording of all project documentation and most importantly has made that information available to all interested parties.