Get a UK based Data Room
At Collabor8online we recognise that your company data room is an integral part of your business. A Collabor8online fully secure data room that will ebable our users to have complete faith in the product. A Collabor8online data room is asecure online space where users can design there own folder structure and then invite who they would like to share the files with to the system.
There is a growing trend for businesses to make use of temporary facilities to facilitate document sharing online, with Collabor8online you can create your own virtual data room, use it for as long as you need it (i.e. the duration of your project) then take it down. With Collabor8online document sharing online is easy.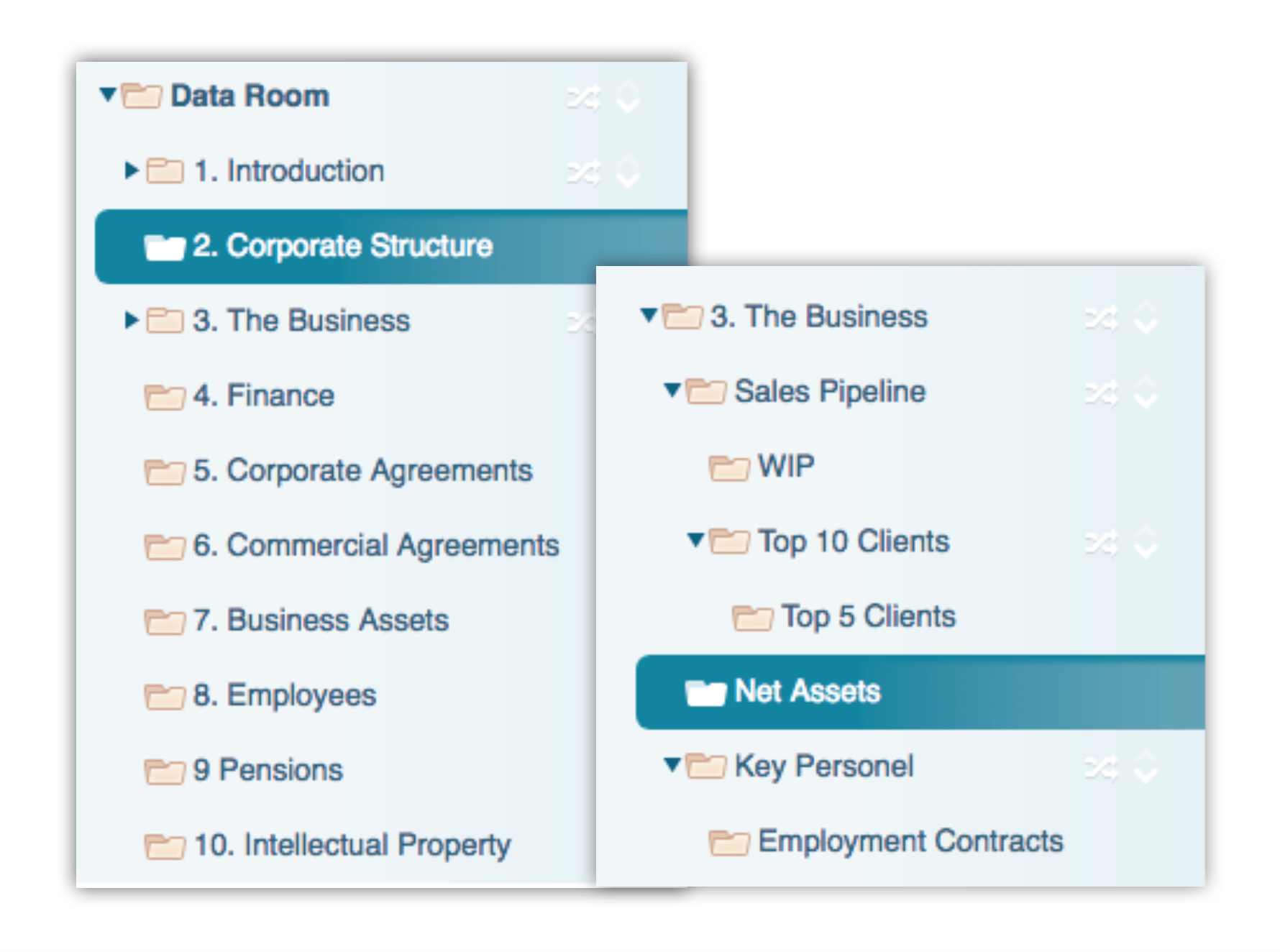 Data Room with Unlimited Users
A valid audit trail is essential for any project management system, shared user credentials reduce the accuracy and reliability of such reports, we therefore offer unlimited users within one fixed monthly plan. Furthermore, if you wish multiple projects can be managed within one account, ideal for small works departments or separate divisions within the same company.
Data Room Packages
  Projects may span several months or even years, project documentation may be extensive and include drawings, images, videos or three-dimensional walk-throughs. These files can consume disc and storage space very rapidly,  with our unlimited option you need never worry about exceeding storage space or usage limits. For those with a finite storage requirements fixed space plans are available at a lower cost.
Easy to Set Up
We aim to make your data room as easy as possible to set up. If you like will even set it up for you and preload the data (call for details). From signup, you can literally be up and running in 60 seconds. Thereafter you simply create folders, just like you would on your  PC or Mac and then upload files, images, documents, drawings or whatever you like into those folders. It's that simple. Watch our video/tour here
No extensive IT infrastructure required
Data is securely stored in UK data centres, cloud-based meaning you can access from anywhere, easy to setup and even easier to use, unlimited users and unlimited projects. Collabor8online is the perfect project virtual data room
For the Technically Minded
Collabor8online is a highly durable and highly available UK-based "object storage" service, where your files are automatically distributed over multiple storage devices and across multiple data centres for maximum resilience. Your data is stored across our two UK data centres. Your data never leaves the UK.
Self Healing
All your data is replicated to 3 separate (but connected) locations if any one instance should fail, our servers will automatically "respawn" a copy, always maintaining at least three copies of the data and ensuring a highly durable and resilient system. Our data centres are certified to ISO 27001, ISO 9001, ISO 14001, OHAS 18001, BS 25999-2 and PCI DSS.
Our systems are designed to be secure. All data is encrypted twice, firstly it's encrypted in transit, that is to say between your PC or browser and our server using the https. (Which is the same encryption that banks use) is then encrypted again when stored or "at rest" (on the disks) in our servers.
Video overview
If you'd like a closer look, this video walks you through the product.
Prices and Plans
You can sign up for our Professional Version online, you can be up and running in 60 seconds.
For details of our Group and Corporate versions Call 020 3369 6491