Document Sharing Online
 Share files securely online quickly and easily. We've used an explorer style interface that just about every computer user is familiar with. You can create folders with just one click and into those folders you can put just about anything you like, you get to decide who sees what at every stage.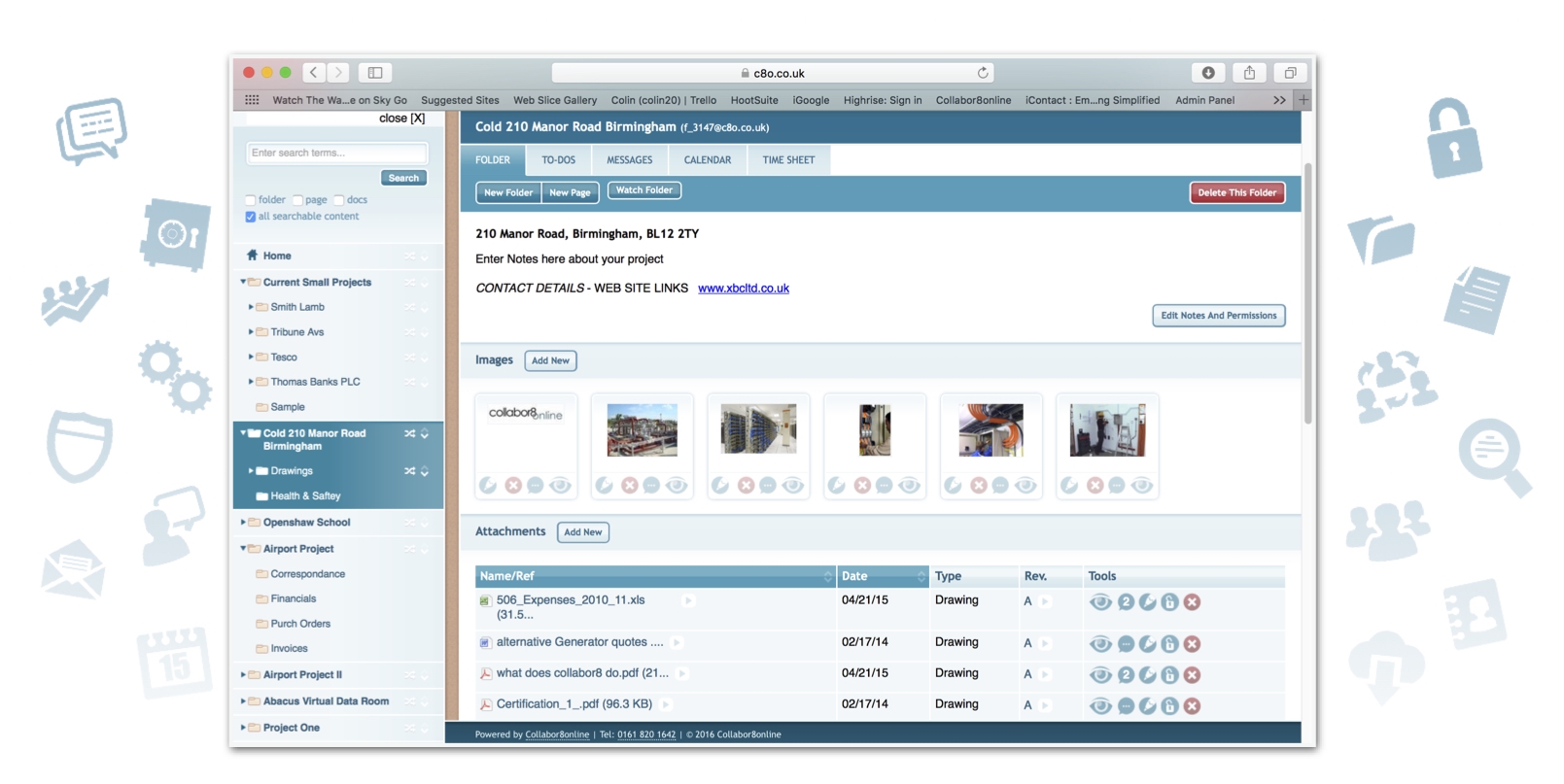 Your Own Virtual Data Room
There is a growing trend for businesses to make use of temporary facilities to facilitate document sharing online, with Collabor8online you can create your own virtual data room, use it for as long as you need it (i.e. the duration of your project) then take it down. With Collabor8online document sharing online is easy.
Controlled Collaboration For You And Your Team
System administrators have full control over who can see what. View, edit and delete permissions can be given for each folder or subfolder putting you in complete control. Users and Clients only get to see information that is relevant to them and that you want them to see. Full audit trail tells you who did what and when.

How Collabor8online works for you and your business 
 Why Choose Collabor8online
Works straight out of the box,  no IT skills or infrastructure required, you can be up and running in 60 seconds

Video Overview
This short video overview (3 min) takes you through the basic functions features and highlights.

"We have found Collabor8online particularly easy-to-use, which was a key requirement for us"
Louisa Power
Special Projects Officer, NSPCC
Sign up now for 30 days free you can be up an running in 60 seconds.
No credit card required, trialling Collabor8online is completely risk-free.