Secure Document Sharing Online
System administrators have full control over who can see what. At each folder permissions can be given to view, edit or delete content. Subfolders automatically "inherit permissions" from their parent folders, however this can be overridden giving system administrators complete control. Existing users permissions can be copied when setting up new users.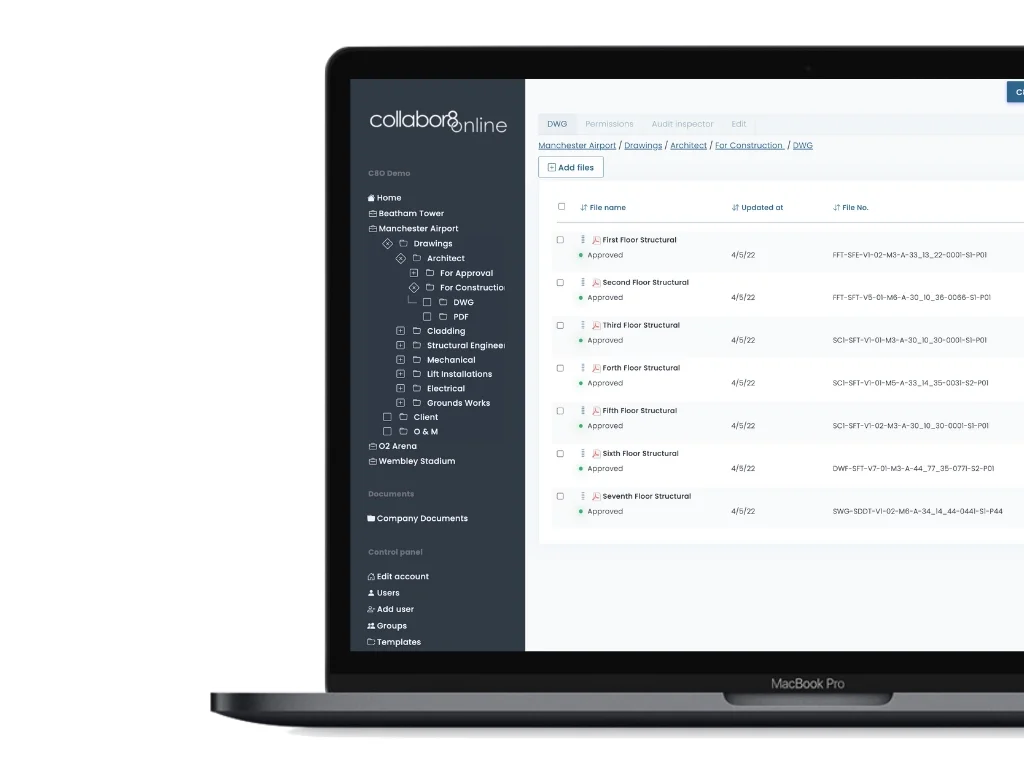 Full Encrypted Acccess (https)
Fully encrypted access via HTTPS (the same level of security the banks use) ensures your data is safe and access to it is secure
By invitation only
You invite only the people you want to share your files with and their access is only via Password and secure login. Collabor8online  comes with unlimited users and unlimited projects for Secure Document Sharing Online.
Full Audit trail and revision history
Collabor8online  produces a full audit trial showing you exactly who did what and when. Version control and full revision history means that you can revert to any earlier version of any document, any time.
Prices and Plans
We offer a wide range of systems and services to enable our clients Manage projects online and share documents quickly & efficiently with unlimited users
Free Demo
Request a free demo and start sharing your files securely and easily within your business.
Control Who Can See
By making sure that you are always in charge of exactly who can see what, Collabor8online enables secure document sharing online for you and all your team. Our servers are located in the UK, in data centres with the highest physical security levels possible. Access to the system is via encrypted connection using the highest (bank levels) of security, for your further peace of mind, the data is replicated off site overnight automatically.
Data Centres un the UK Only

"We have found Collabor8online particularly easy-to-use, which was a key requirement for us"
Louisa Power
Special Projects Officer, NSPCC