Drawing Viewer and Markup
Document Management Guide
View And Browse Drawings Online
View any PDF document from within Collabor8online. Simply select the palate icon and view the document. Users can then toggle through all PDFs from within this folder using the in-line viewer's navigation buttons. Enabling users to quickly browse any number of drawings from within the system. During the browsing process, the user has the option to download to a local device any or all of the drawings viewed.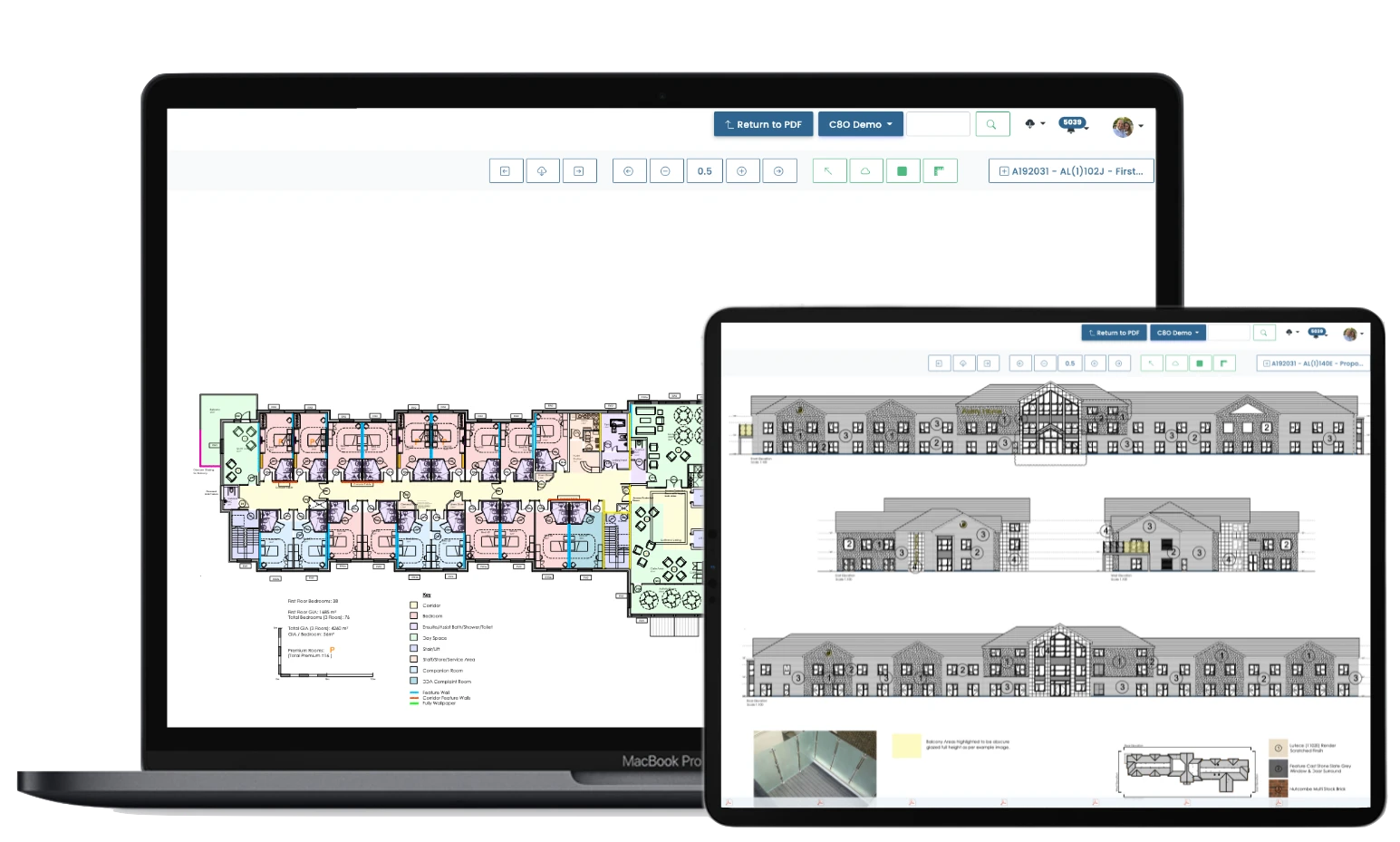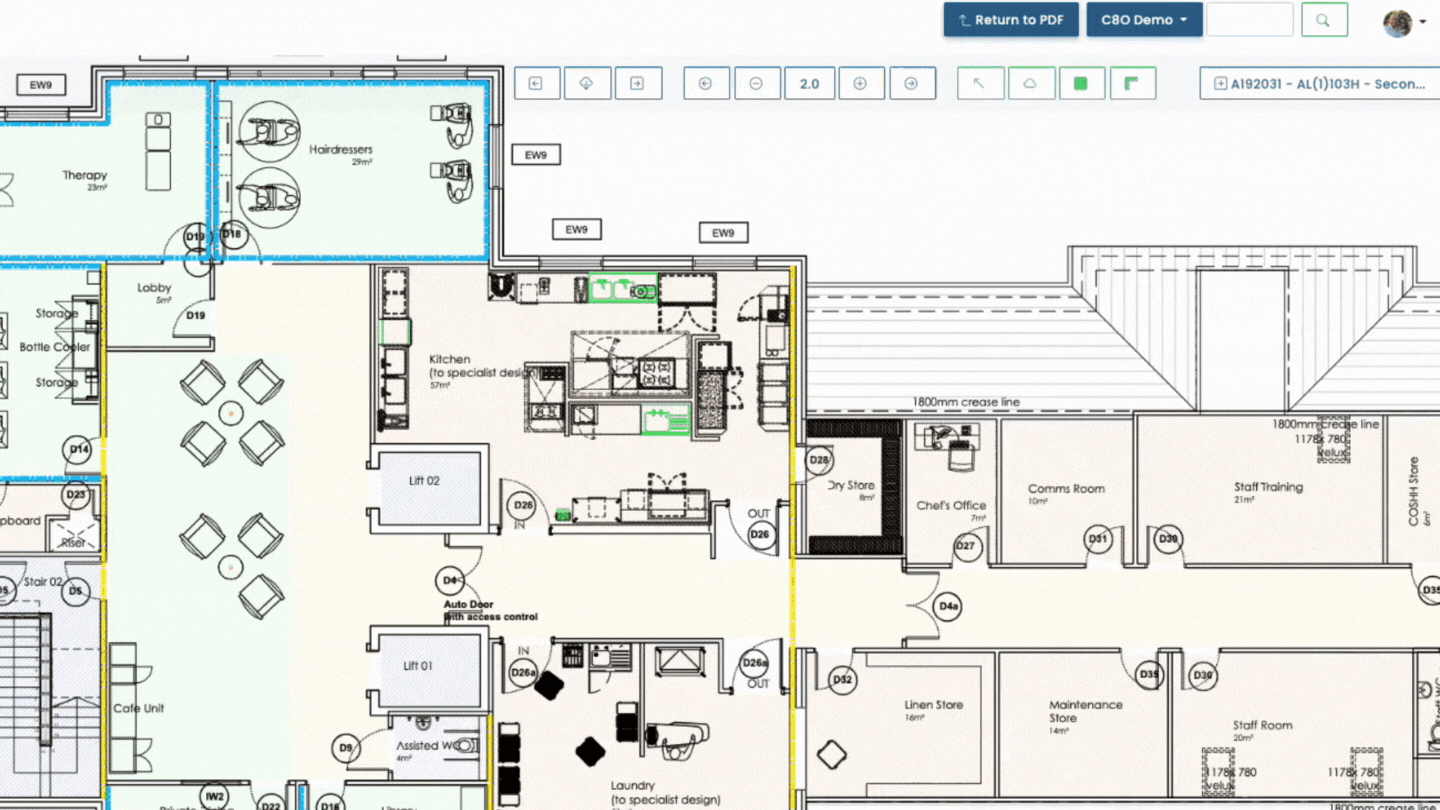 Markup Directly From Collabor8
Mark up PDFs directly from your browser without the need to download the file. Users can now toggle through a release of drawings marking them up as they go. Adding multiple markups per drawing. Markups may take the form of arrows and text to identify issues, the classic, cloud shape to draw attention to an individual area, a highlight feature to shade or colour any area and a measuring tool to identify dimensions or scale. Each markup may be annotated with text and the colour adjusted from a standard colour selection palette. A full history of comments and annotations may also be viewed.
Notify Users of Markups
Once you have marked up your drawings notify your teams, clients and subcontractors via the notifications panel directly from the same screen. This feature will email your comments directly to your selected contacts so you can keep them informed and updated about any document changes.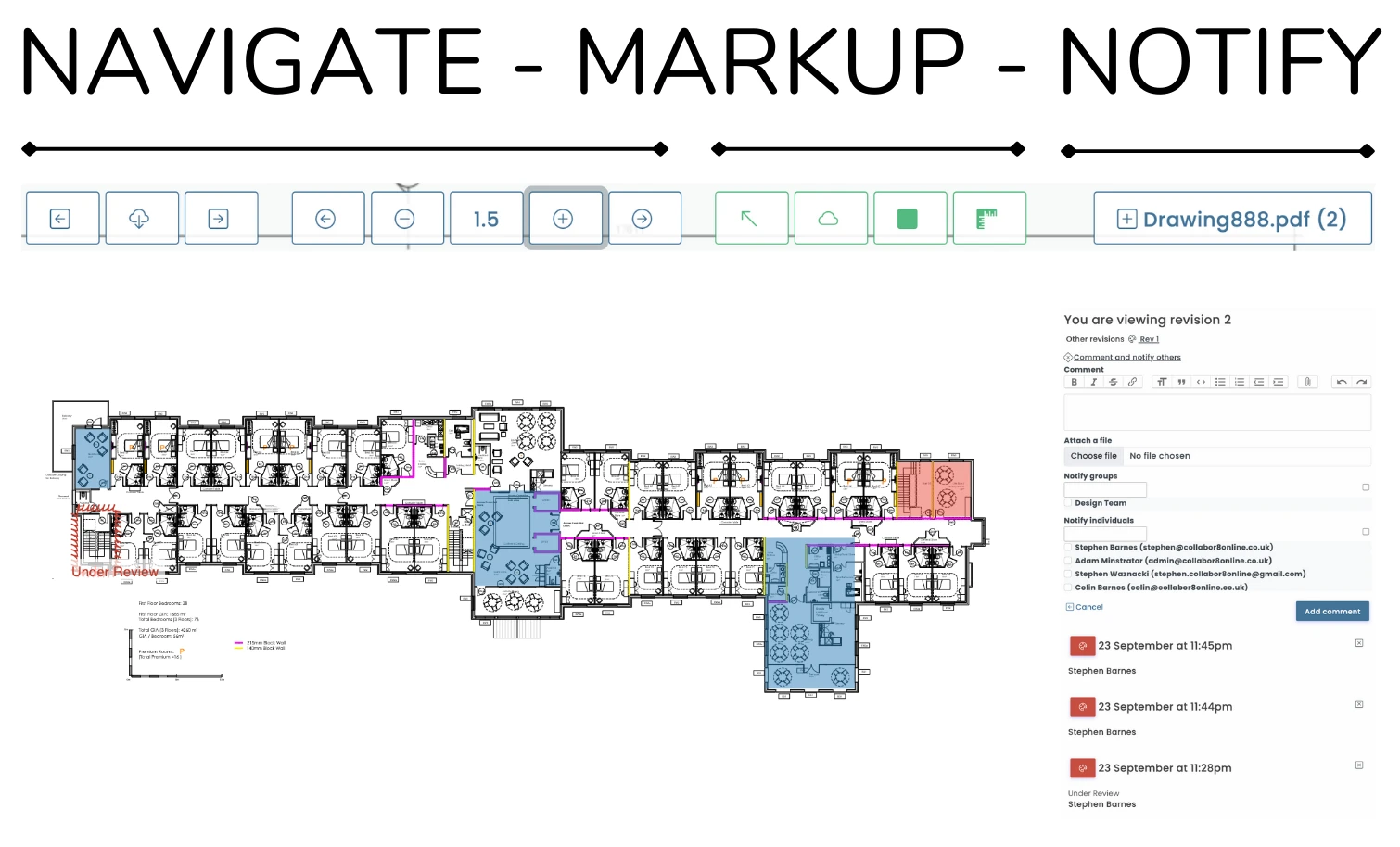 Free Demo
Request a free demo and start sharing your files securely and easily within your business.
View and Markup From Mobile and Tablet
The Collabor8online drawing viewer he's fully functional on tablets allowing users to access drawings directly from the site Mark them up and raise questions in a seamless and streamlined faction.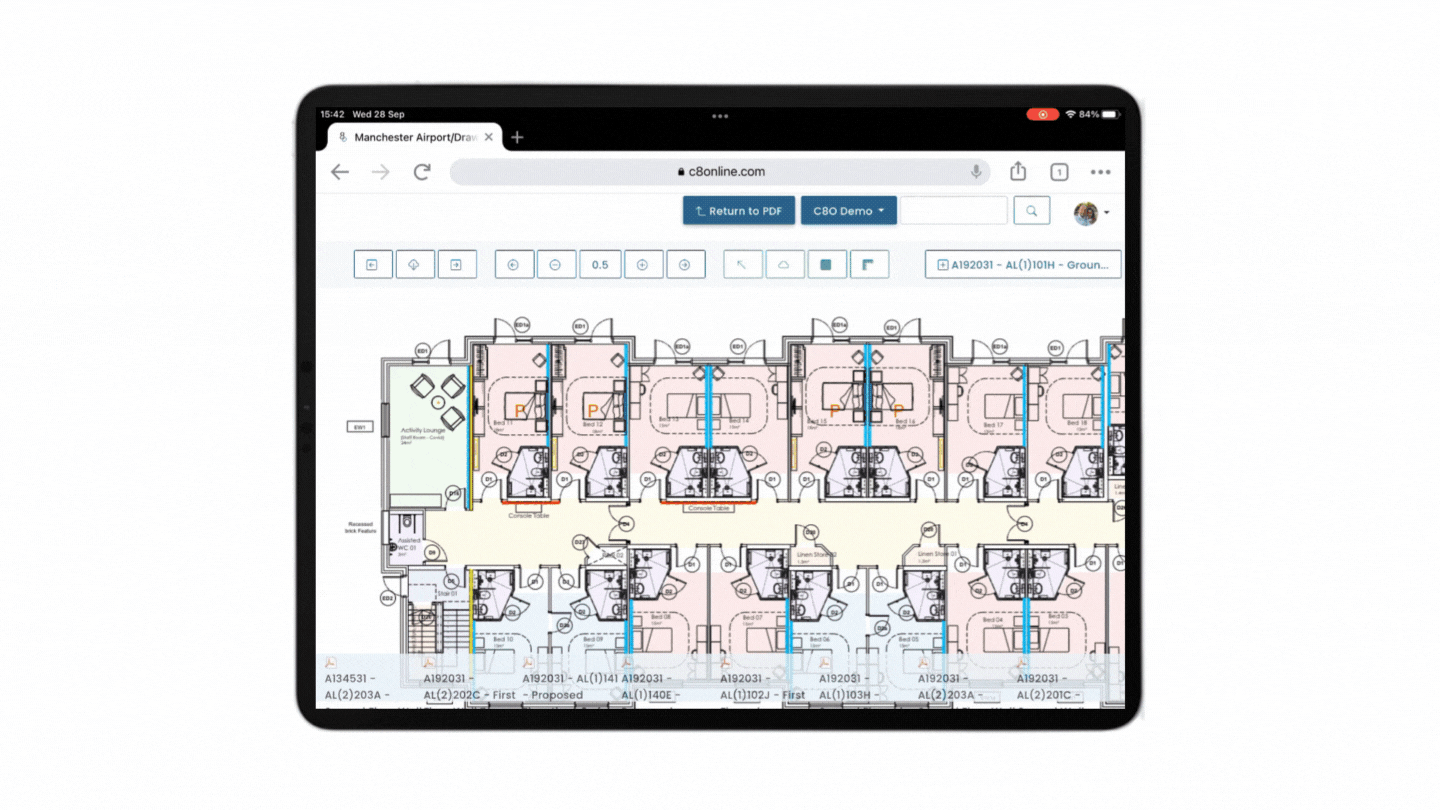 Full Audit History on All Drawing Views. 
Collabor8online tracks all drawing views in the same way that it does downloads. Ensuring that our clients can see who has viewed or downloaded all drawings from within the system throughout the sophisticated activity audit feature,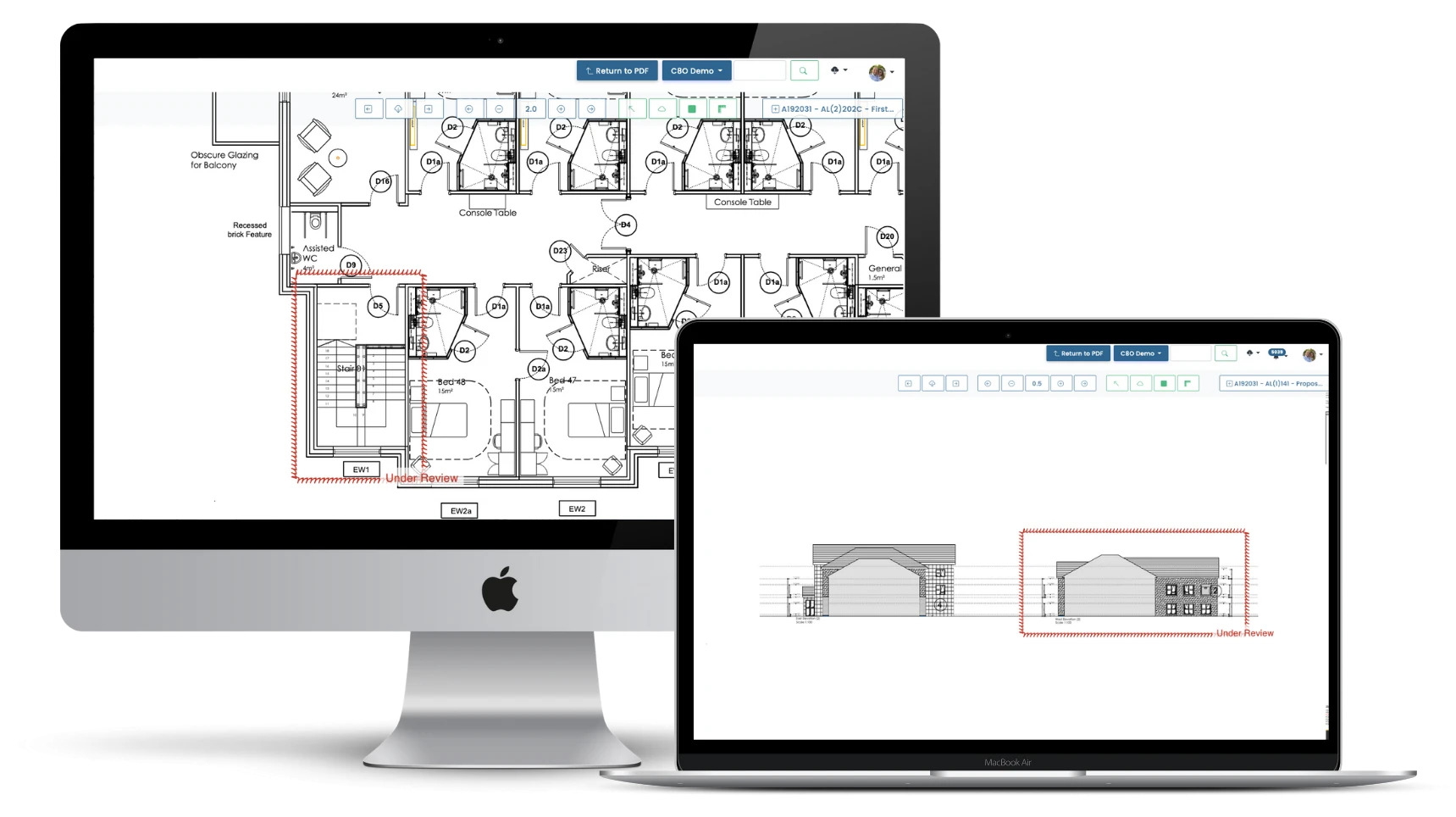 Prices and Plans
We offer a wide range of systems and services to enable our clients Manage projects online and share documents quickly & efficiently with unlimited users
.