Project Document Management
Ensure easy project document management and issuing processes, automatic version control ensures everyone has the latest version whilst administrators may revert to previous versions. Built-in activity audit shows who did what and when, and administrators are always in control of who can see what.
Secure Document Sharing Online
System administrators have full control over who can see what. At each folder permissions can be given to view, edit or delete content. Subfolders automatically "inherit permissions" from their parent folders, however this can be overridden giving system administrators complete control. Existing users permissions can be copied when setting up new users.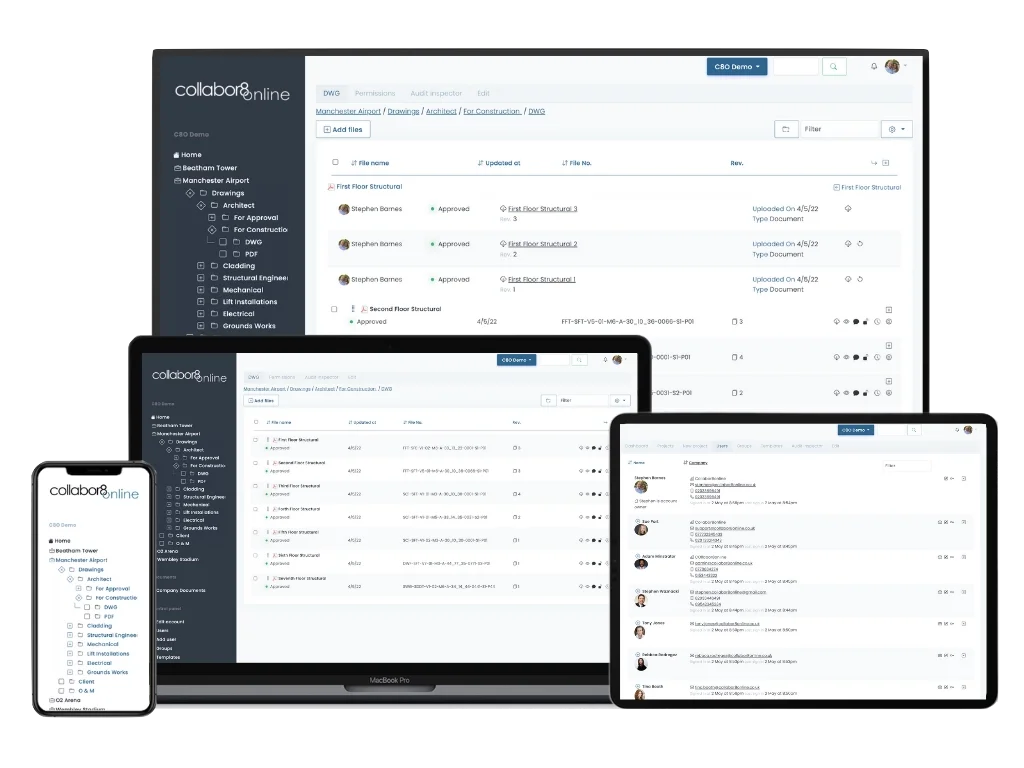 Prices and Plans
We offer a wide range of systems and services to enable our clients Manage projects online and share documents quickly & efficiently with unlimited users
UK Owned Hosted and Supported
All of Collabor8online Service are UK based and fully secure, meaning we fully comply with UK and EU data protection laws and are not subject to US homeland security laws.  In order to comply with UK data protection laws, UK businesses need to ensure that their data is kept within the EU within UK owned data centres.
Free Demo
Request a free demo and start sharing your files securely and easily within your business.
White Label – Make it your own
There is a growing trend for businesses to make use of temporary facilities to facilitate document sharing online, with Collabor8online you can create your own virtual data room, use it for as long as you need it (i.e. the duration of your project) then take it down. With Collabor8online document sharing online is safe secure and easy.
Video Overview
This short overview (3 min) takes you through the basic functions features and highlights.