Comprehensive task management
Collabor8online Comprehensive task management allows users to create not just simple tasks and reminders but comprehensive work instructions that can include attachments such as Word documents or PDFs, reminders and alerts (even alarms if the task falls overdue). Tasks may be set to recur  daily, weekly or monthly or to a custom pattern. You can also create a timesheet entry for each task.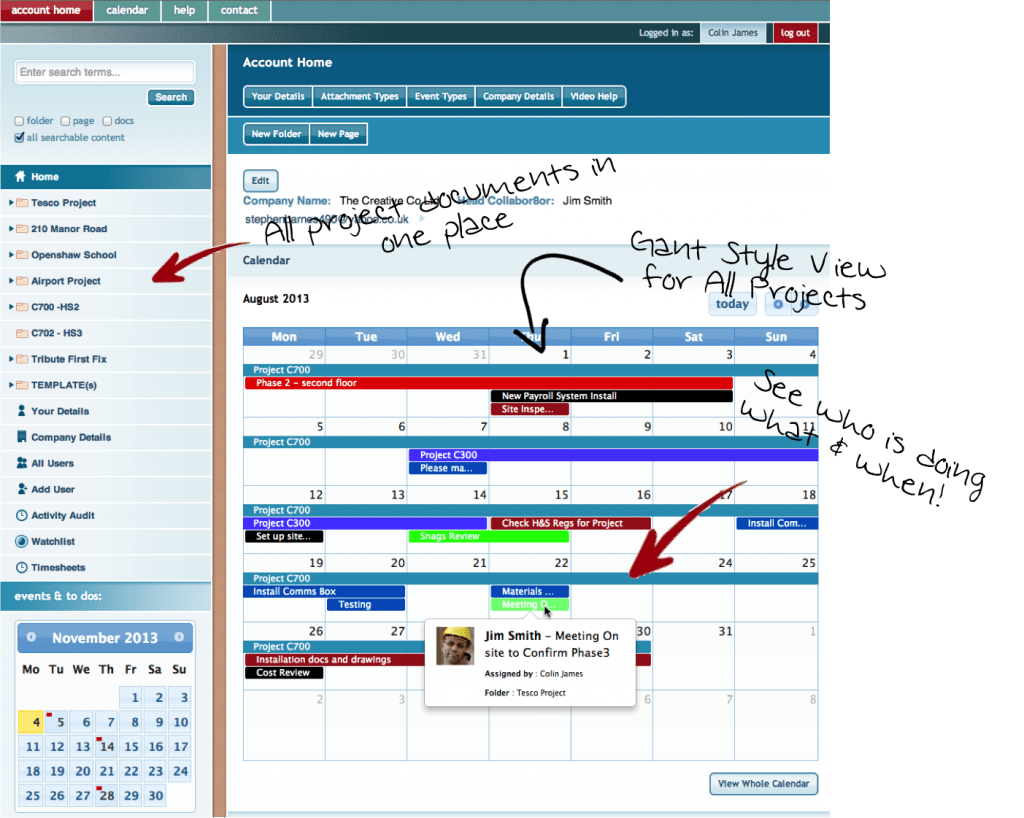 Video Overview
This short video overview (3 min)  takes you through the basic functions features and highlights
Try free for Instant Access
Sign up now for 30 days free you can be up an running in 60 seconds, no credit card required, trialling Collabor8online is completely risk-free.
Assign to-dos with deadlines.
Making to-do lists and adding to-do items literally just takes seconds. Collabor8  is set up to make the things you do most often really fast and really easy.
You can create a to-do item, assign it to a team member (or yourself!), add a deadline and notify other team members with just a few clicks, it literally takes seconds.
Collabor8 will even tell you when a task you have assigned to another team member has been completed by sending you an e-mail!
Schedule project milestones.
Using the project calendar and to-so lists you can keep track of what's due, when it's due, and who's responsible for  it.  Project events or milestones  are great for scheduling project phases, due dates, and deadlines. Your oh personal homepage or dashboard will show you everything that's coming up in the next two weeks.