We've used an explorer style interface, so, If you've used a PC on Mac before you already know how to use it. You can create a folder with just one click and into that folder you can put just about anything you like, Documents, Spreadsheets, CAD Drawings, Images, Videos. Most importantly, you get to decide who can see what, by giving view only, view, edit and delete permissions, for each folder you create. Easy online project management software doesn't come any better than this.
Create Folders With Just One Click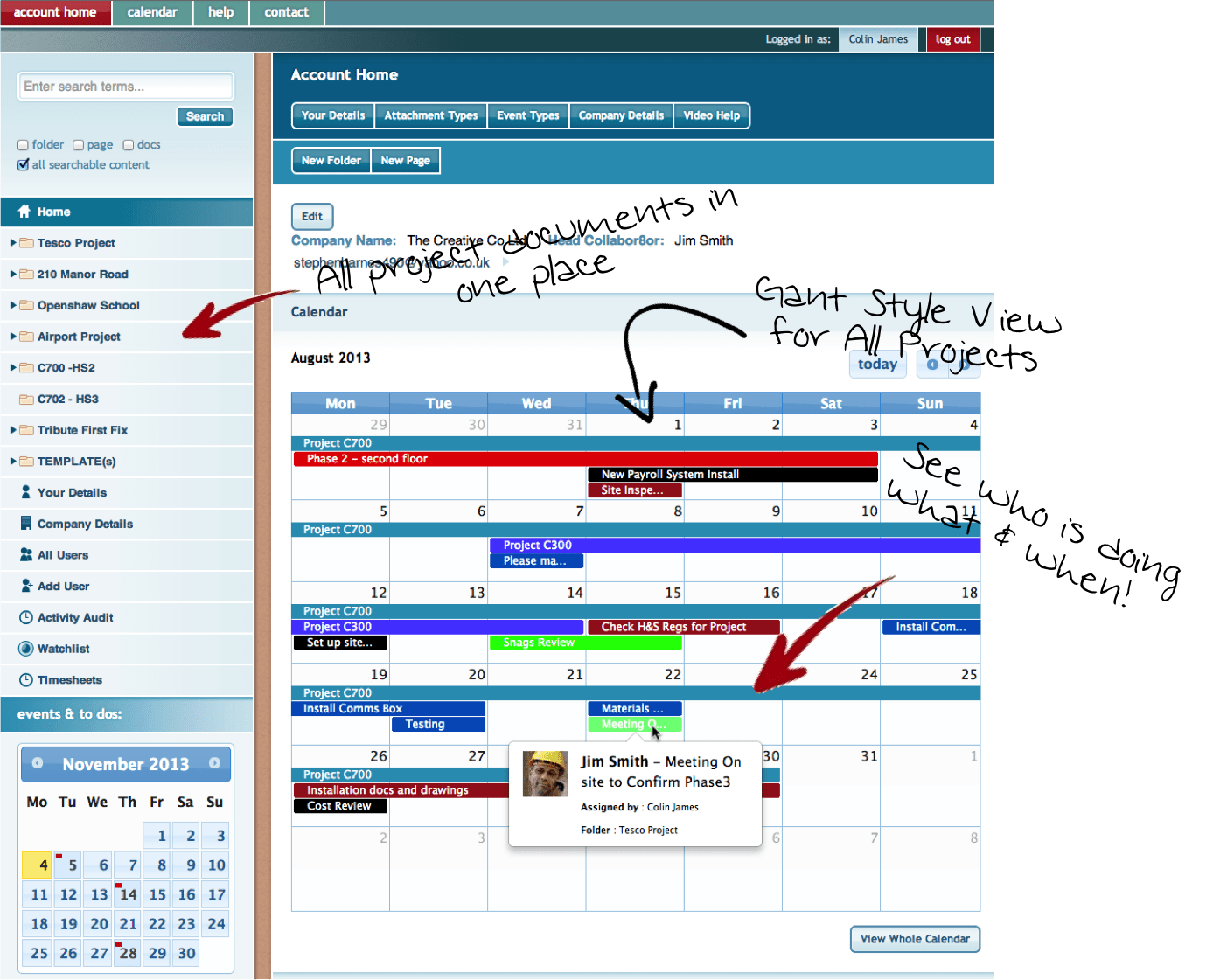 Collabor8online has changed the way my business works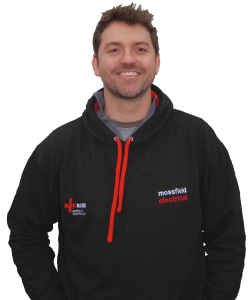 James Philips of Mossfield Electrical Ltd has found that Collabor8online has had a significant impact on the way he works. James continues "Like most small business owners I don't have the luxury of being able to stay at my desk until all the paperwork is done"
Collabor8online gives me a copy of all my files on the Internet so, I can always get to my paperwork wherever I am, be that at home, office or even occasionally from site.

Louisa Power of the NSPCC
"We were looking for something that would allow us to store all our project documentation and drawings and most importantly allow us to grant access to individual contractors that were working on specific projects.  We have found Collabor8online particularly easy-to-use, which was a key requirement for us.  Having all our documents in one place with easily manageable access and permissions was especially useful" Read Full NSPCC case study here


Rosebery Group's Gary Burgen
The clients embraced it immediately and that has no doubt assisted the rapid uptake of Collabor8 across the whole group. With the type of projects we deliver, it is important that we address the needs of every department, from the Quantity Surveyors and Civil Engineers through to the Electrical and Mechanical Contractors. With Collabor8online we have found that we can keep everything in one place, and everybody knows where that is. Read Rosebery Group Full Case Study
.. Some more reasons?
EVERYTHING IN ONE PLACE –>
CONTROL WHO CAN SEE WHAT–>
See Prices & Plans Video Overview Tweet
Start your free trial now – Be up and running in 60 seconds – No obligations – No credit card required