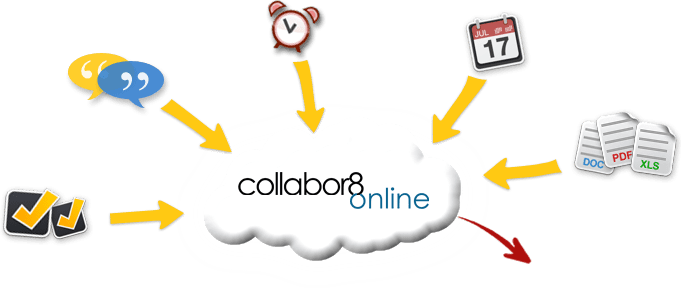 Cloud based document storage
Work with teams in separate countries
Wherever you or they are
All documents in one place
Access data from anywhere
Access 24 hours a day, seven days a week

International Project Management Software
With collabor8online it doesn't matter if your team is not located in the same office, same building or even same country. As long as you have an internet connection you can access the same files as the rest of your team, upload new content, comment on other documents and monitor project progress or individual tasks assigned to you or that you have assigned to other team members.
Collabor8 online will keep you automatically updated of project changes by e-mail, will always show you the latest version(s) of project documents and keep you in touch with the rest of your team wherever you or they may be.
Free trial, no long-term contracts, pay-as-you-go.
Collabor8online starts at  only £25/month.
Pricing & Plans