Improvements to Notifications
"A great way to tell your users what's happening"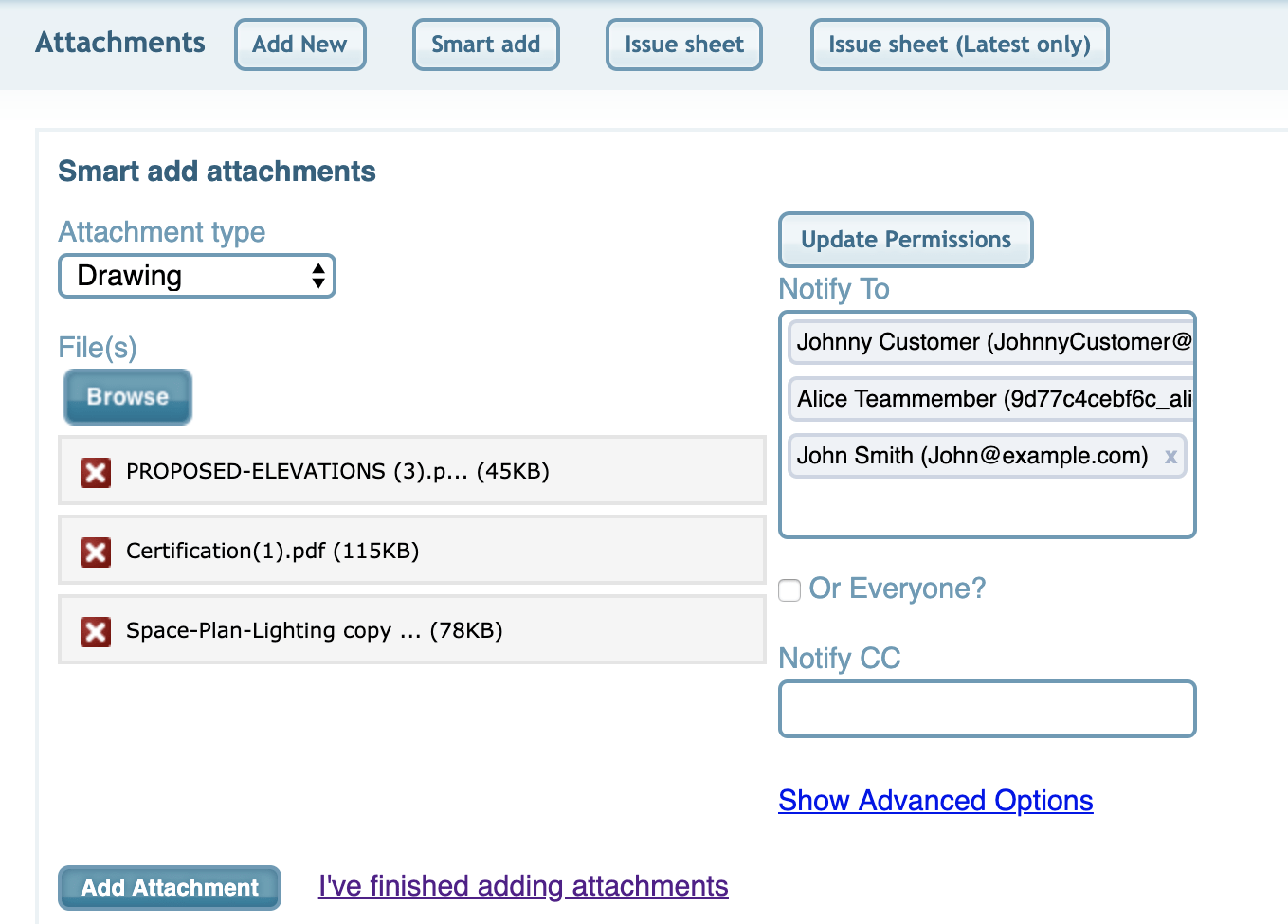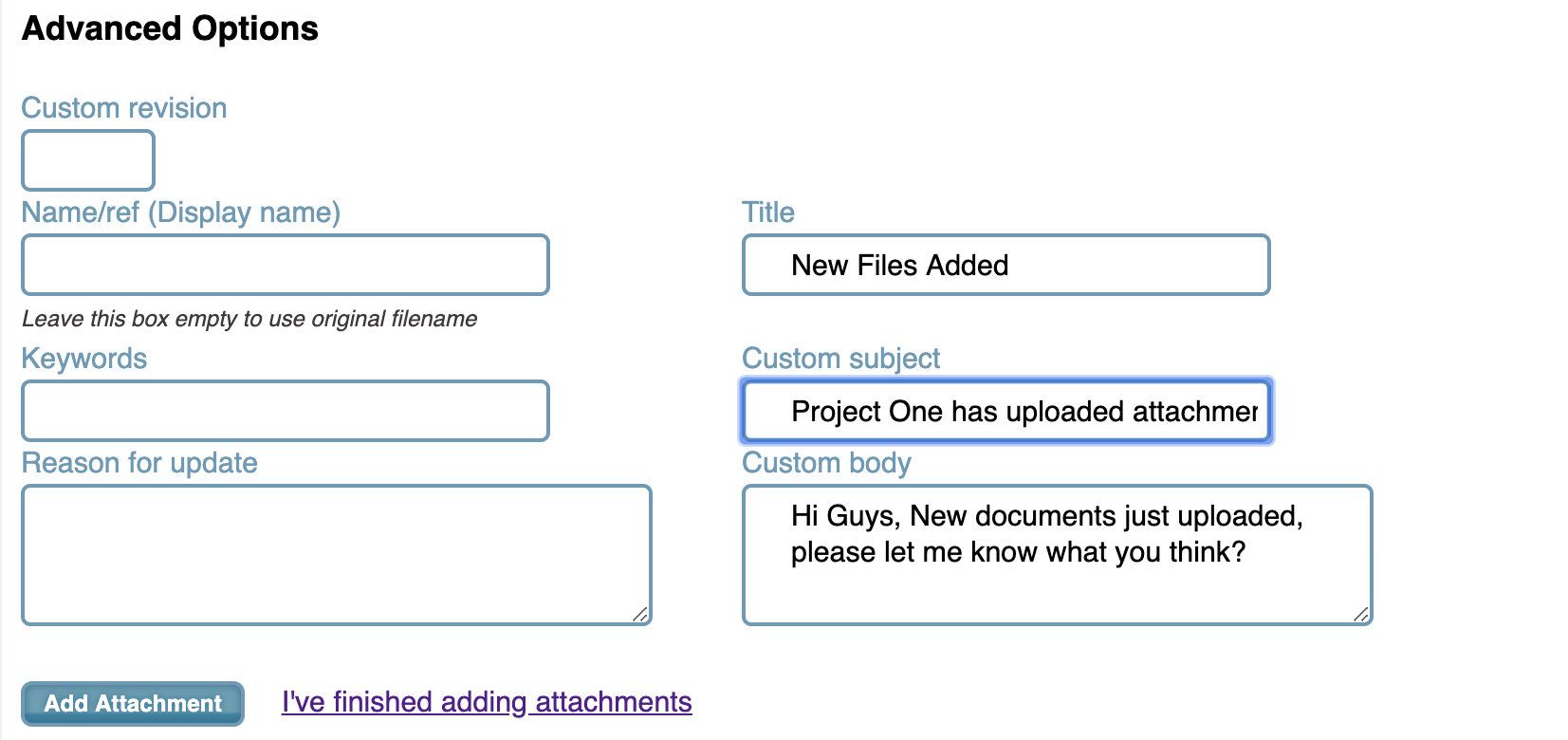 The notification feature has always been popular. When you upload new files, or update existing ones you can send an email notification to selected or all users telling them what you've done.  We've now added the notification feature when you're moving or copying files Click here to learn about Move and Copy 
What is more when you send an email notification, details of the email sent, and address it was sent to will be recorded both in the activity feed on the homepage and in the downloadable activity audit log, that is available to system administrators from the bottom of the left-hand navigation bar.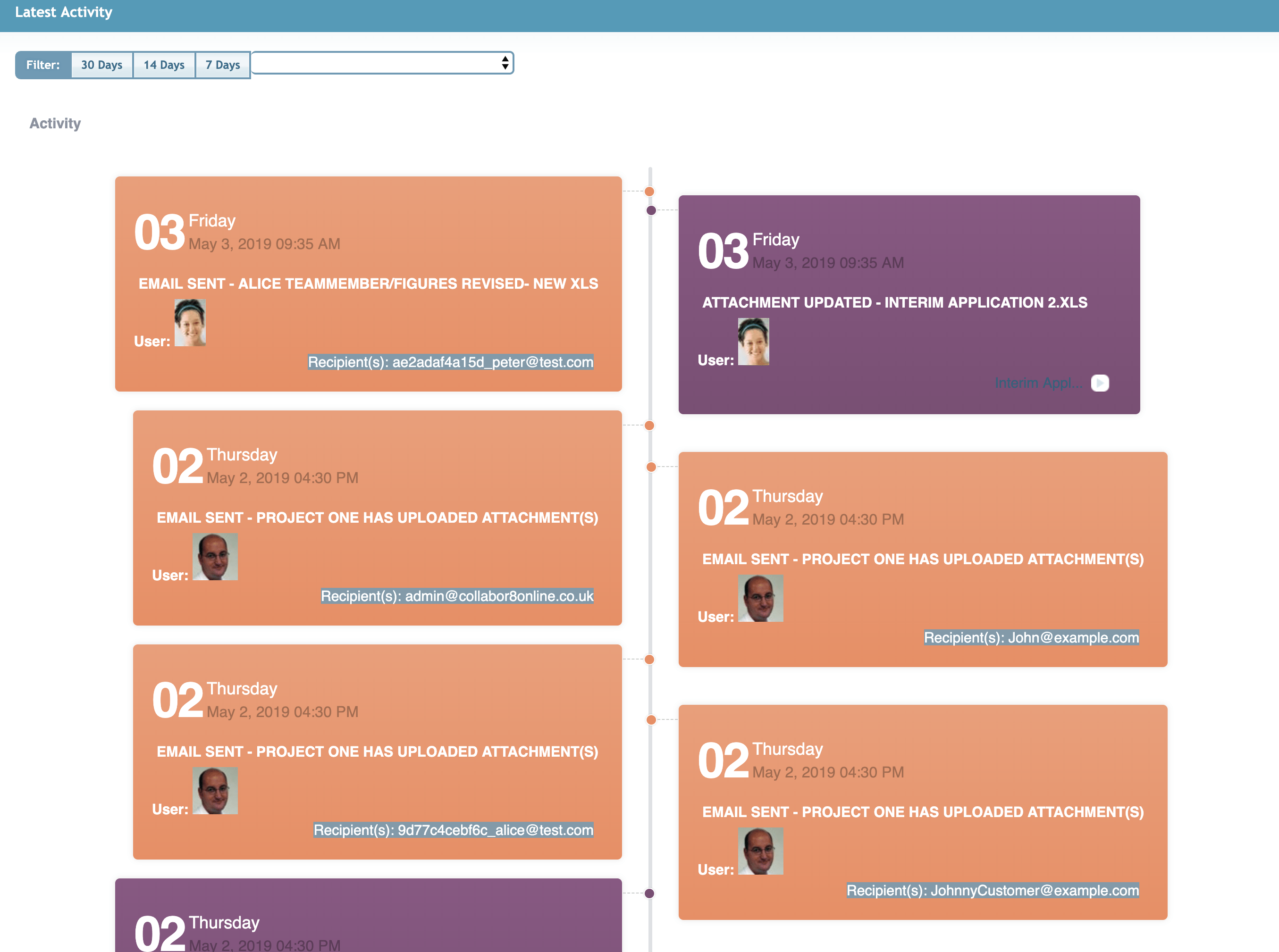 Notification Email –  Better Formatting
If you upload a number of documents using the Smart Add button and use the notification feature to inform your users what you've done. The email they receive has been tidied up significantly. A simple list of all files uploaded is now included in just one email, complete with links enabling the user to go directly to the folder concerned, or to download any individual file (without the need to login) and a link to the latest issue sheet.

"Tell your team when documents have been updated, Collabor8 will send an email with links to the folder, files and the issue sheet"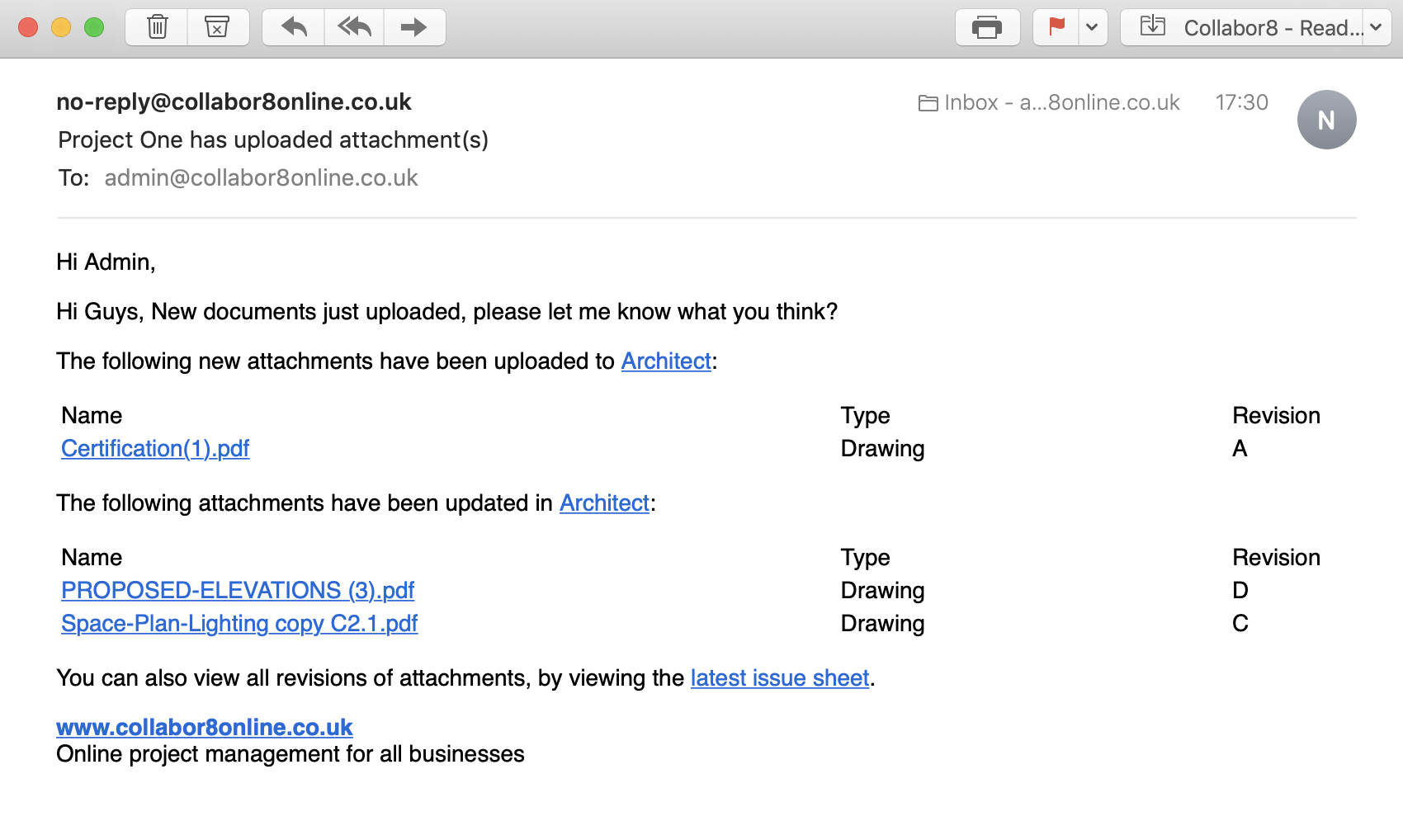 Set permissions at every folder, copy permissions of existing users, when adding new users for ease of setup. 
Administrators set view edit and delete permission for each folder
"Administrators can now cascade permissions down to subfolders for selected users"
Set Permissions from top down
When you set permissions for a top level folder, you can choose to cascade those permissions down to all subfolders. Now you can select which users you like to cascade those permissions down for. Making it easy to adjust permissions for large groups of folders. You can also overwrite or change those permissions for any subfolder.
Sorting and Organising users
If you're a system administrator and you go to view "All Users" you will note that you now have a company field, so that you can quickly identify which company any user belongs to. What is more you can sort users by either name, email, company or a last login date.
You can sort attachments too. As a reminder; when viewing any folder of files/attachments you can sort by name or date last updated.


Administrators can now "log in" as another user?
Administrators told us they frequently like to check, that the users they've setup can only see, what they'd like them to see.
Now in the same "users table" there is a new column that allows administrators to "login as user" simply click on the user icon in the same table and you will be immediately logged in as that user. Quickly enabling you to see, what your users can or can't see.