Collabor8online has changed the way my business works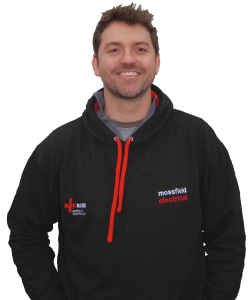 James Philips of Mossfield Electrical Ltd has found that Collabor8online has had a significant impact on the way he works.
James continues "Like most small business owners I don't have the luxury of being able to stay at my desk until all the paperwork is done. I frequently have to get out to visit sites or clients and check on progress of the jobs themselves as well as actually having to do the work on some of them as well! This means that I'm never sure exactly when I'll be able to get to do the paperwork or where I'll actually be when I do it"
Collabor8online gives me a copy of all my files on the Internet so, I can always get to my paperwork wherever I am, be that at home, office or even occasionally from site.
Working as we do in the retail petrol industry, it's really important that we always have access to the appropriate health and safety records as well as the correct versions of any project documents and specifications. It's extremely useful to be able to tell our Sub Contractors that they can go and get copies of those documents themselves. They don't need to wait until I'm back in the office to send it to them. That facility alone saves me a heck of a lot of time.
The visibility of project calendars and work schedules is also a great help I can see this months' work and the next and plan accordingly, I can even see what's happening on my mobile phone!
It's easy to use too and no trouble at all to set up. We don't have to employ IT technicians to manage servers; you can do it all online in a few seconds. We've been really impressed and delighted with the results.
If you'd like to change the way you work, Call 020 3369 6491 or Click (NO Credit Card required!)
Read More Client Testimonials