Latest System Enhancements Q2 2021…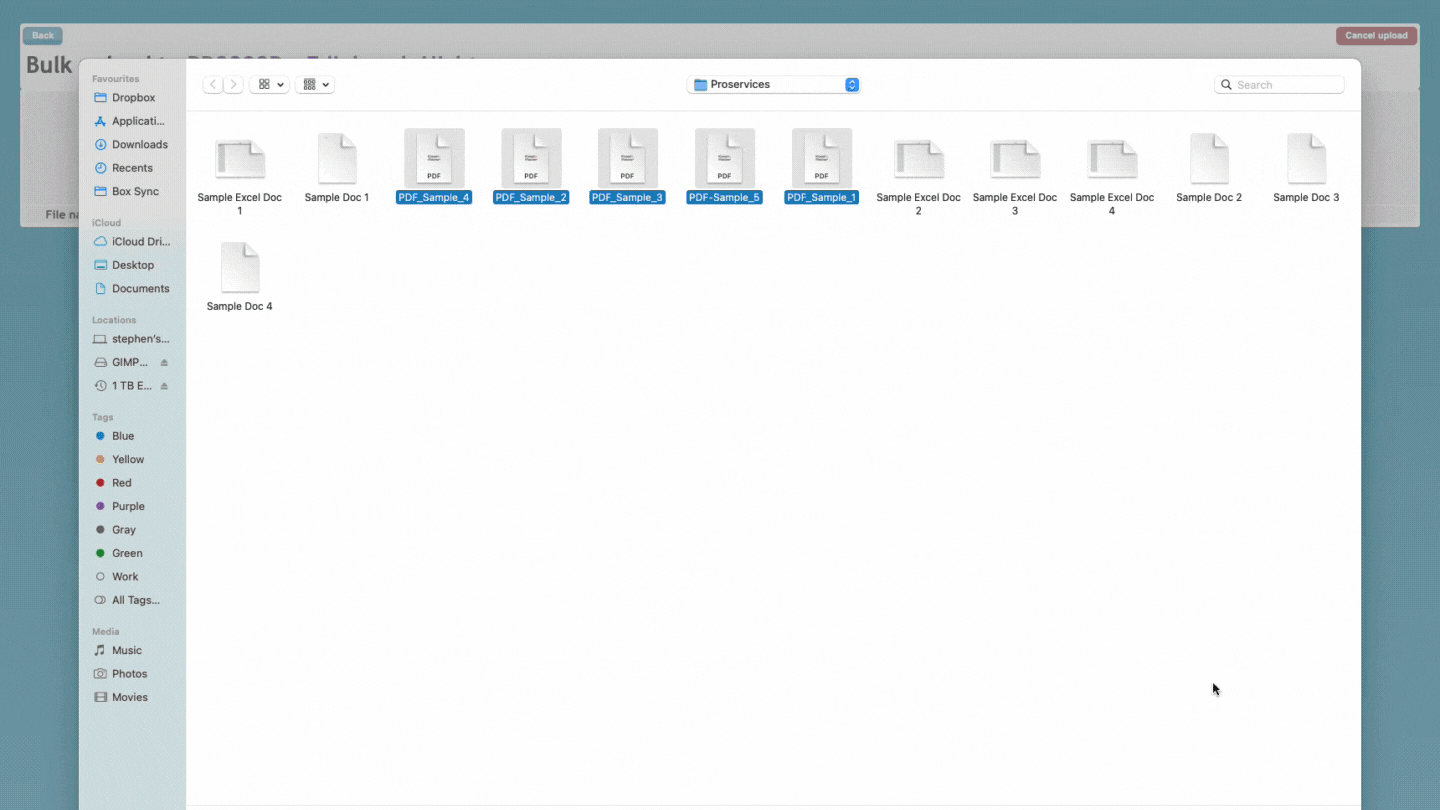 Bulk Upload Feature
We recognise that many clients are handling large numbers of documents and drawings and need to upload them in the quickest and most efficient way possible. To accommodate we have written a completely new upload routine, specifically designing for uploading a large number of documents at any one time.
We recognise that many clients are handling large numbers of documents and drawings and need to upload them in the quickest and most efficient way possible.
The first thing users of this new feature will notice is the improvements in speed, this feature takes advantage of the latest technology to upload documents in parallel, speeding up the process for any batch. We've also taken the opportunity to change the way that the document screen is presented, showing all of the documents in one batch on the same screen and allowing the user to adjust the display file name, title, document type, document status and even revision number. The system allows default values to be entered if required and integrates smoothly with the smart add feature that will automatically identify documents with the same or similar filenames and "match" those documents if required and increment the version number accordingly. The notification email function has also been tidied up and allows easy selection of users to notify and the ability to create your own message to accompany the email notification.
Substantial Improvements In Performance
Collabor8online's user base is growing quickly. In the last 12 months, we have more than doubled the number of users accessing our servers. whilst we have constantly carried out server and systems upgrades, it is not always been possible to keep pace with the rapid growth in user numbers. We have therefore implemented a more complex server structure, involving front-end load ballacer backed by an array of servers. As a request from a user comes in, the load balancer automatically directs that request to the server that is "least busy" meaning that even at peak times server response remains stable and speedy.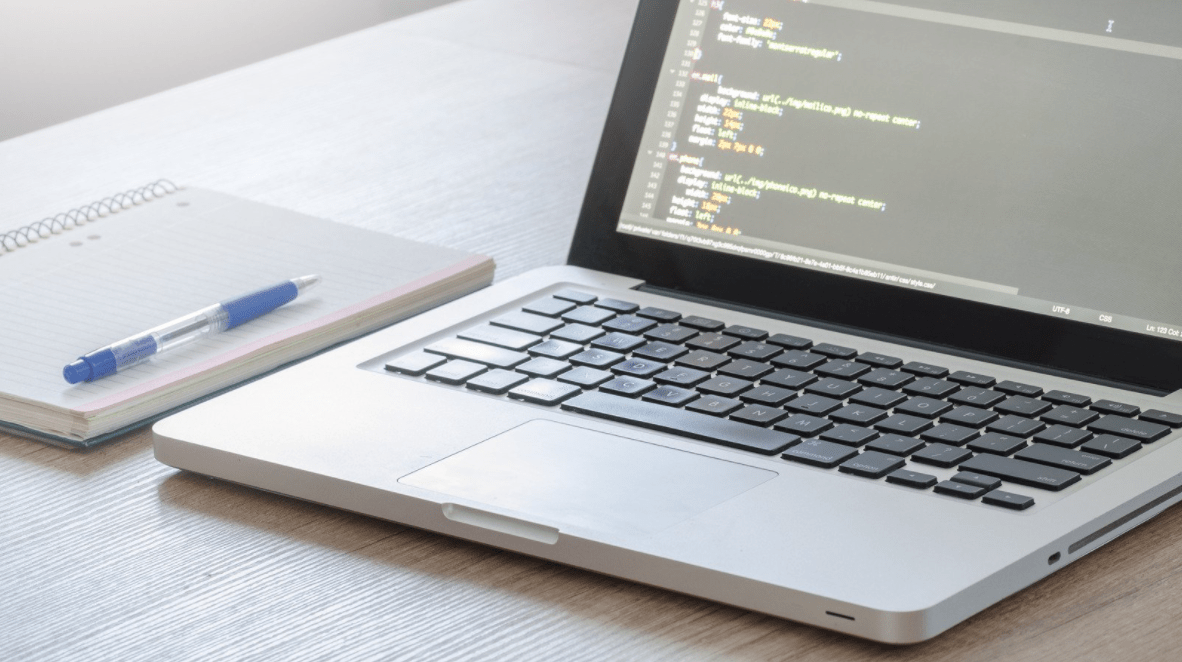 Free Demo
Request a free demo and start sharing your files securely and easily within your business.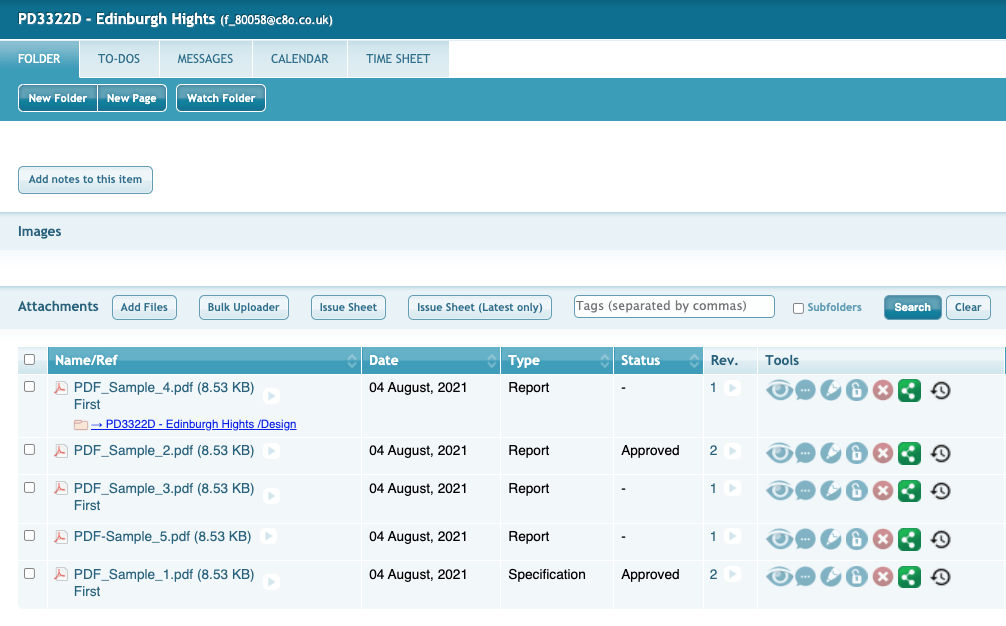 Significant Enhancements To Dynamic Links
One of Collabor8online's most popular features is the ability to ensure that all associated trades and subcontractors are always working on the latest version of any document.  But in complex projects, one drawing may be distributed to many different subcontractors who all need to be kept informed If any changes are made. So if changes are made to one particular document, how do you ensure that all users who are impacted by the change will be informed. Collabor8online's dynamic linking feature provides the answer.
Users may copy a parent drawing to a destination subfolder as a dynamic link. This means that should the parent document ever be updated, then the destination file will also be updated, making sure that your subcontractors and associated trades are always working with the latest version of any document.
Now the notification routines have been enhanced such that if a parent document is updated and the notification issued, any users who have permission to view files that are dynamically linked from that document will also receive notifications. This means that you can be confident that when any contract document is updated, all users for whom that document is relevant, will receive a notification if you wish.
Improvements To Views and Notifications
It's not uncommon for users to create complex folder structures containing sometimes hundreds of folders and subfolders often replicating existing structures held in internal or network drives.
This ability to recreate an existing folder structure gives collaborate online an immediately friendly and familiar look as new users come on board. However, with such a complex folder structure, it was not always possible to immediately ascertain which subfolder or project you are in.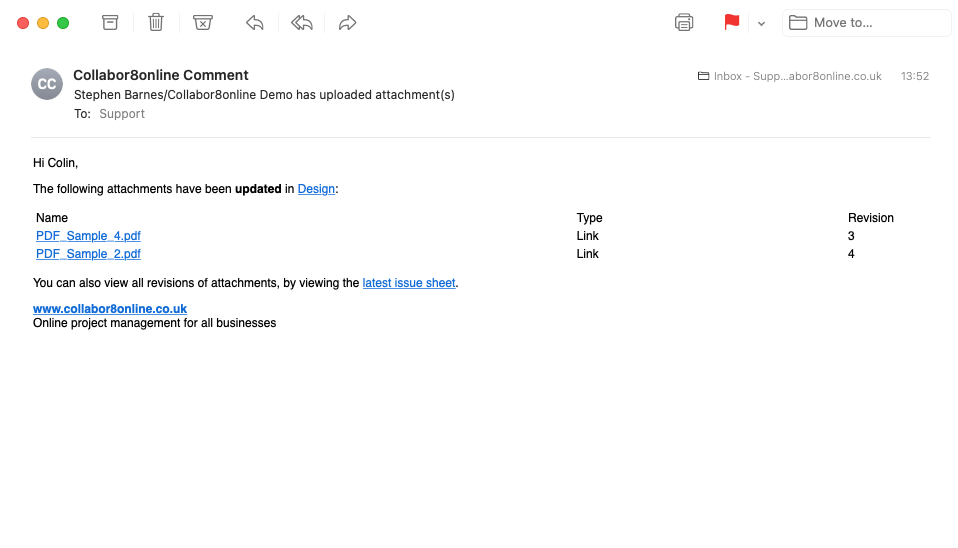 Collabor8online has now added a breadcrumb trail at the top of each folder, showing the full folder path, allowing users to immediately see exactly where they are in the system, no matter how complex the folder structure. The breadcrumb trail is also clickable, so users may use it to navigate around the folder tree to different aspects of the project.

Furthermore, email notifications have been enhanced to include the full folder path with every notification email sent. Once again allowing users to immediately see, which project or subfolder the notification relates to.
Prices and Plans
You can sign up for our Professional Version online, you can be up and running in 60 seconds. For details of our Group and Corporate versions Call 020 3369 6491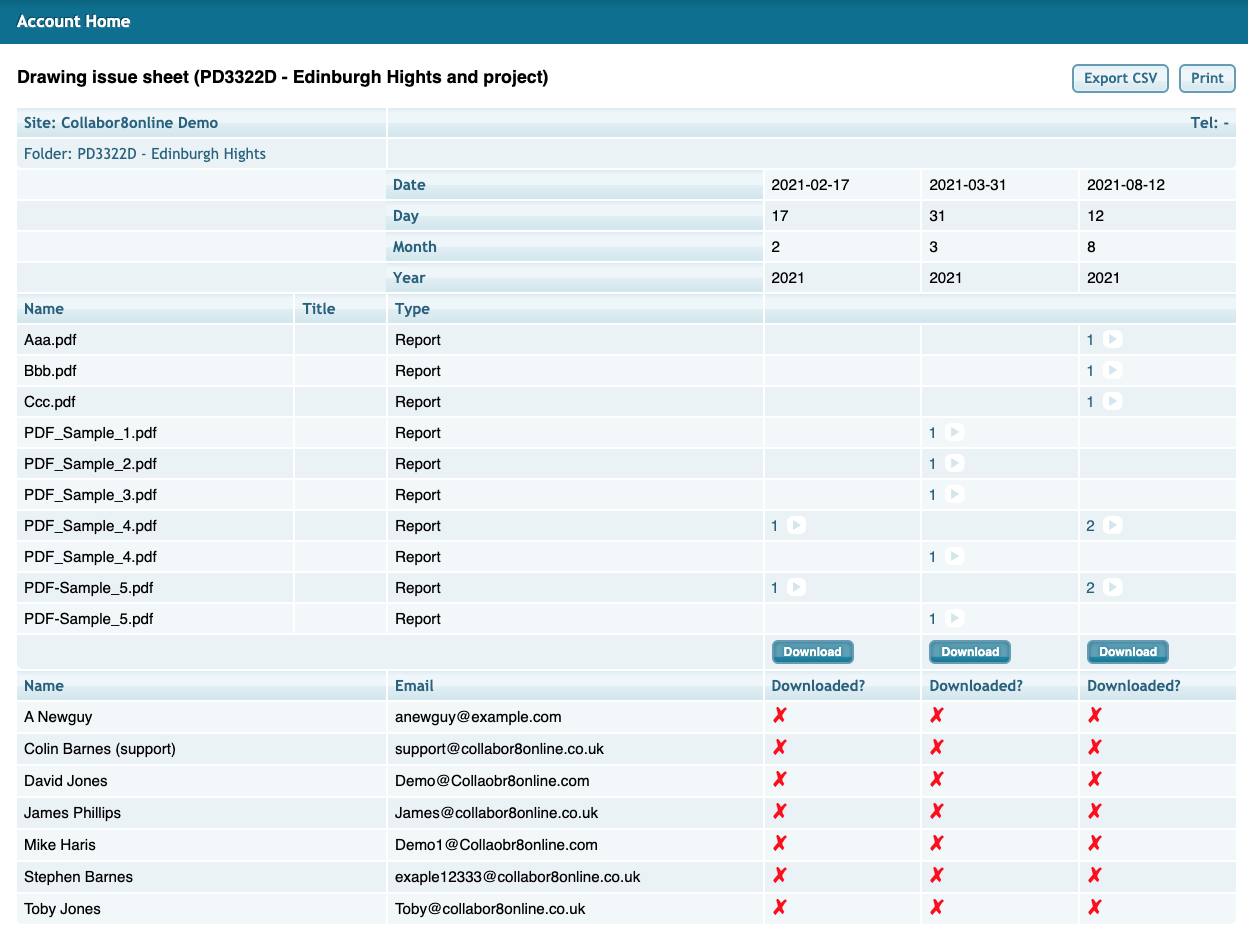 Project Wide Issue Sheets
The issue sheet feature has been extremely popular, allowing users to quickly view and download history of all issues in a particular folder, or just the most recent issue and to see which of your users has downloaded any particular issue.
This feature is now been enhanced with an option to include subfolders within any issue sheet. This enables users to produce a complete project-wide issue sheet in one report, or, depending on the particular folder structure, produce issue sheets relevant to particular sectors or trades within any project.
Enhanced Activity Audit with Grid View
Every change relating to any project (for example even those who are able to view individual folders) are now recorded in the activity audit. In addition, a grid-like view has been added to complement the existing color-coded, timeline view, which whilst being visually appealing and useful for a quick review of recent activity, did not lend itself to allowing users to scan activity when searching for a particular event, file, or folder.
The new grid view does just that, and also includes a text-based search/filter allowing users to further refine and search the activity feed. The resulting list of activities are also available as a spreadsheet download should you wish to further search or analyse your data or communicate the activity feed to interested parties.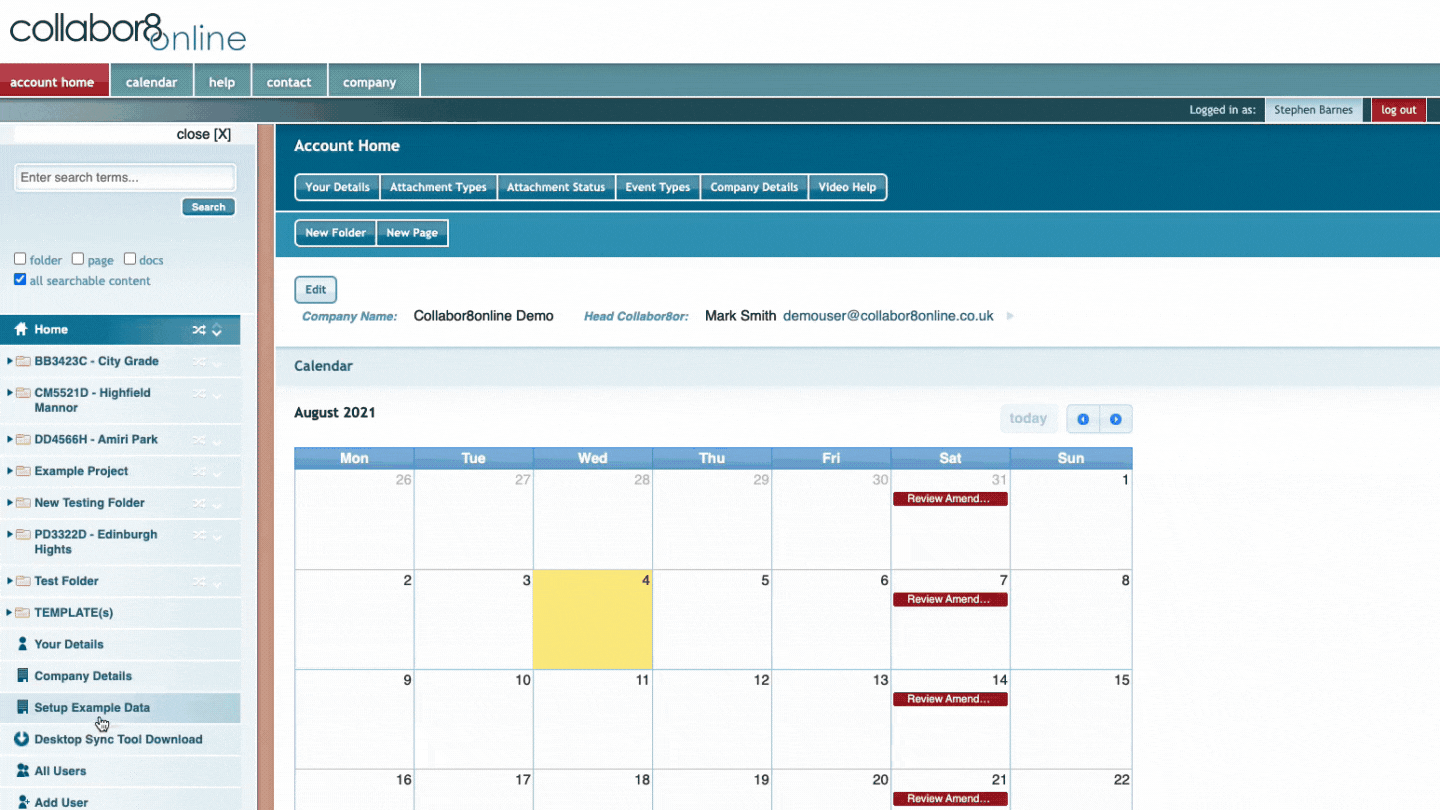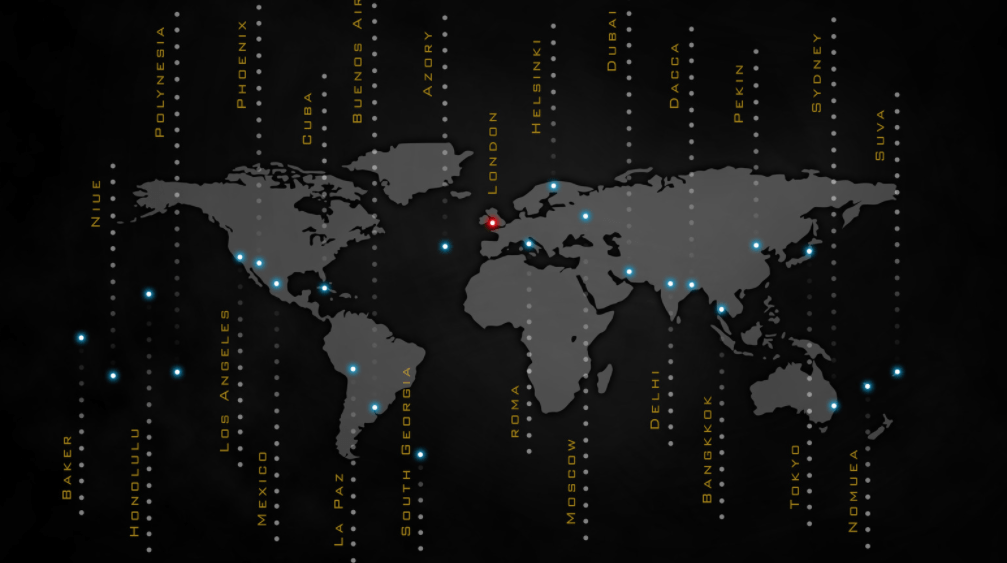 Addition of Time Zones Feature
Collabor8online can be configured to work in different time zones, so if you're working in the USA, Eastern Europe, or even Australasia, you can adjust the time zone for each individual user so that they see times and dates appropriate to their own location. 
Minor Changes, Tweaks and Improvements
When uploading new documents, collaborate online allows users to notify either selected individuals or "all users" who have permission to view a particular folder. The "notify all users" can now be set as the default in company details.

The user permissions panel now contains an option to only show users who have permission to view this folder – this simplifies the view for administrators.

Auto cad files are now recognised with an appropriate icon rather than a simple paperclip