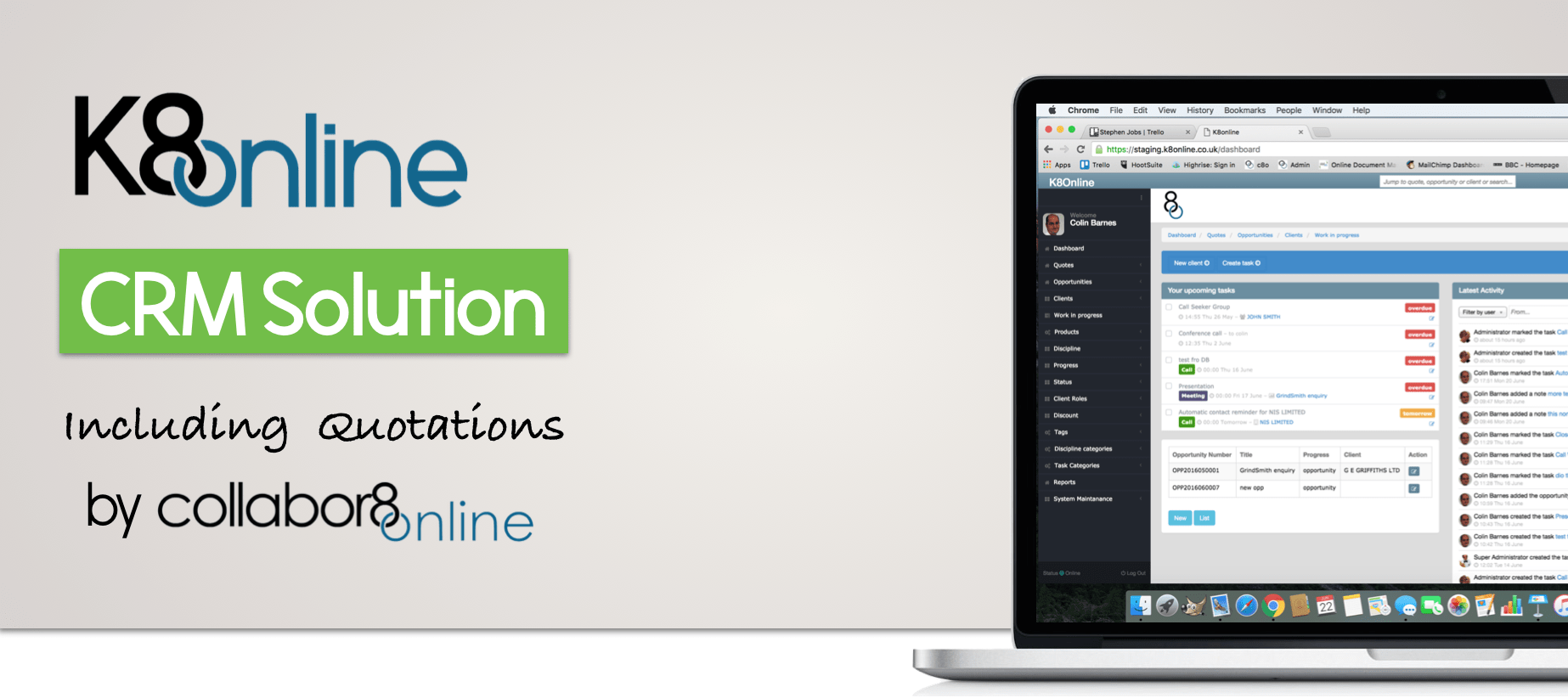 Comprehensive client and the client contact records,  keep details of all conversations, meetings, telephone calls, emails.
Create and monitor Opportunities as they arise.  Track progress, make notes link to client's and contacts
Creates quotations quickly and easily using your own pricing products database,  quickly produce word document quotations and email them to clients.
Ever wished that you had someone around the office that could help you could keep track of things, keep customer contact details on hand, history of orders, work done, estimates sent and so on.
Perhaps you already have a PA who do such things – in which case lucky you!
For those of us who don't, online CRM systems are usually the way forward and we're pleased to announce that we have been, for the last several months, developing a companion product to Collabor8online, K8Online, or Kate as she has affectionately become known.
Video Overview
This short overview (4 min) takes you through the basic functions.

Our CEO Colin Barnes explains:
"We recognise that Collabor8online addresses of businesses need once a project has been one and started but, as our clients have pointed out, a project frequently begins at tender or enquiry stage and as such a wealth of documentation is produced prior to project start date.  We are building K8Online, to address the needs of our clients in those early stages and also to provide a bridge from tender to project."
CRM systems are numerous and this is without doubt a competitive space. K8online differentiates itself in two ways, firstly, as stated above it offers seamless links to our own tried and tested project management system Collabor8online, we have also taken the opportunity to draw our own rich history of providing Estimating and Pricing software, to produce a truly remarkable Cloud based online Estimating and Opportunities management package.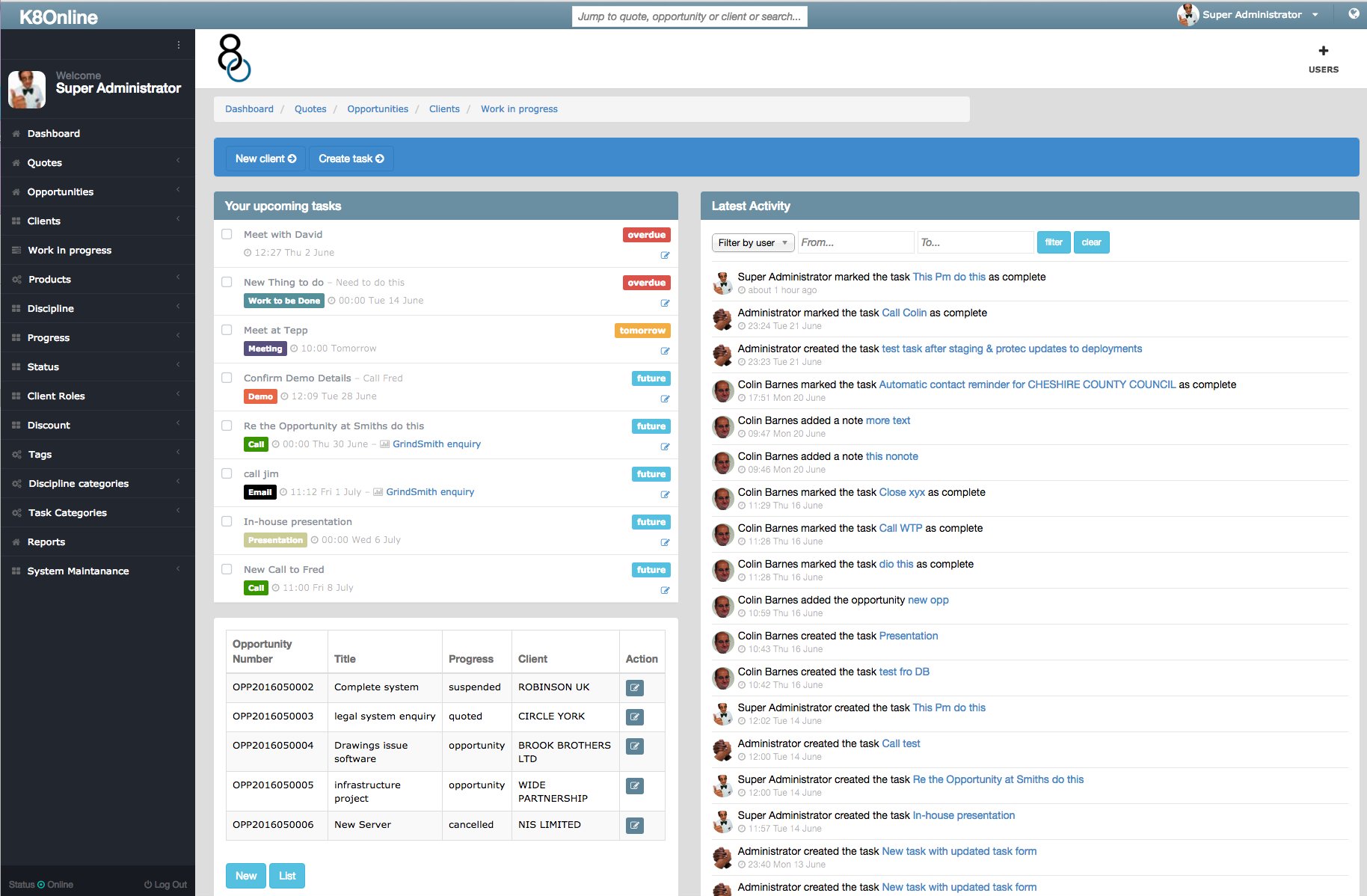 Colin Barnes again:
"It's true to say that in team have been involved in the provision of estimating software for more years than most of us would care to remember – we launched our first product in the early 80s, we were also proud to deliver the U.K.'s first Windows-based estimating system. We are now drawing on our web and cloud-based experience to provide what we believe is a truly unique and exciting product"
Pricing Data
K8online allows users to price up materials and compile them into Quotations or Invoices. Include materials, discounts, Labour Charges. The product can select from a range of industry standard pricing/product databases or import your own.
Correspondence
Any amount of correspondence or documents can be associated with a client or client contact, build a full communications history together with notes, tasks, actions, activities. Includes license free built-in word processor and integrates seamlessly with Word.
Cloud
Cloud-based, access from anywhere, office, site home, mobile and tablet friendly, with no complex IT infrastructure required all you need is a browser and Internet connection. Easy setup, on site training and full UK support available.
Call for Details
K8Online is entirely configurable,  whether you're looking for a CRM Opportunities Management system, a Quotations Invoices and Job Card System solution or all of the above, K8o can be configured to suit your needs.