Why construction companies need to join the digital revolution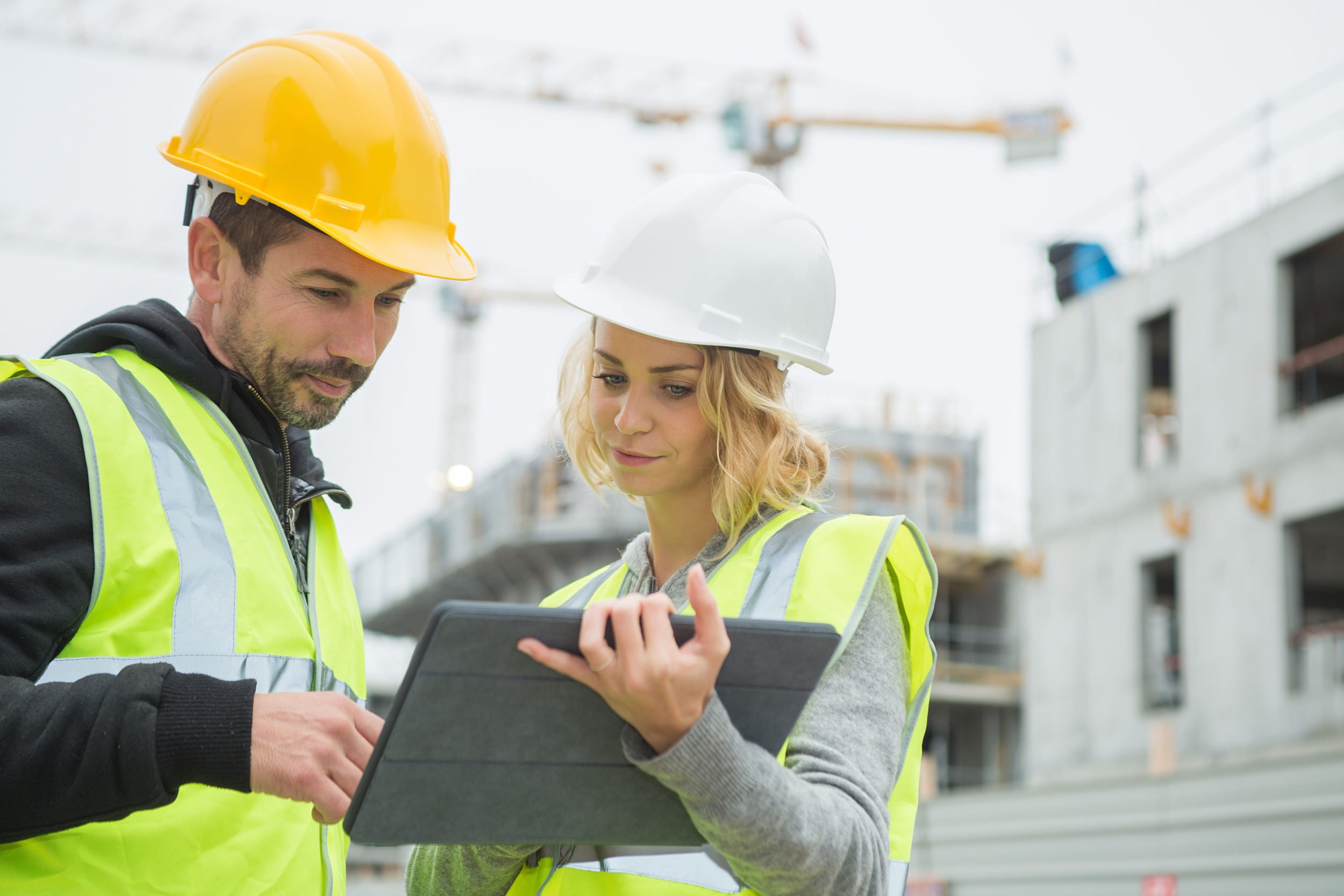 Whether you call it Industry 4.0 or the Fourth Industrial Revolution, it's clear that we're standing on the brink of a huge change. Technological advancements in fields such as artificial intelligence (AI), automation, the Internet of Things (IoT) and cloud computing are already having a huge impact in all kinds of industries.
It's generally acknowledged that the construction industry has been slower than many to embrace change.
The McKinsey report 'Imagining Construction's Digital Future' concluded that the sector is ripe for disruption, pointing out that large projects typically take 20% longer than scheduled to finish, while also coming in up to 80% over budget. These figures become smaller as you scale projects down, but still highlight some largely inefficient processes. There are challenges in implementing new technology but there are also plenty of opportunities, whether it's improving collaboration with document sharing software, using AI to streamline project planning or bringing in elements of automation at the construction stage.
BIM Level 2 compliance
While the industry as a whole might have been slow to adopt some new ways of working, the impact of building information modelling, or BIM, has already been substantial. The UK has been at the forefront of BIM adoption in fact, thanks largely to a government policy of achieving a minimum of BIM Level 2 on public sector procurement. This has also had a knock-on effect on general working practices and private sector projects.
BIM Level 1 typically incorporates a combination of 2D and 3D computer aided design (CAD) with the electronic sharing of data carried out from a common data environment (CDE). CAD is one area where much of the industry has already digitised, but Level 2 BIM also focuses more heavily on collaboration. This can include the use of construction document management systems, information models that reference, combine or exchange information with other models, a CDE as mentioned above and the formulation of a BIM Execution Plan (BEP).
There are plenty of technicalities to consider, but essentially, this level of BIM allows different parties at the design, construction and operational stages to access common information-rich models.
Other benefits for the industry
BIM is important but digitisation can benefit companies and clients in a number of other ways. Privacy issues have never been more important and cloud-based storage can help keep your sensitive data secure. Cloud-based plans are also scalable and can be deployed from anywhere, making them perfect for the site-based construction industry.
Digitisation can make your processes more efficient and document management components like version control can be used to avoid costly mistakes such as working from the wrong documents, especially where numerous users have the ability to revise content.
This is just scratching the surface of the potential of digital technology to transform the construction industry. Those businesses that don't get on board now risk being left behind.
Collabor8online enables you to share your project documentation securely, quickly and easily, with colleagues, clients and subcontractors. Sign up for your free demo today to find out how Collabor8online can help to streamline your construction document management.