The best document management software for construction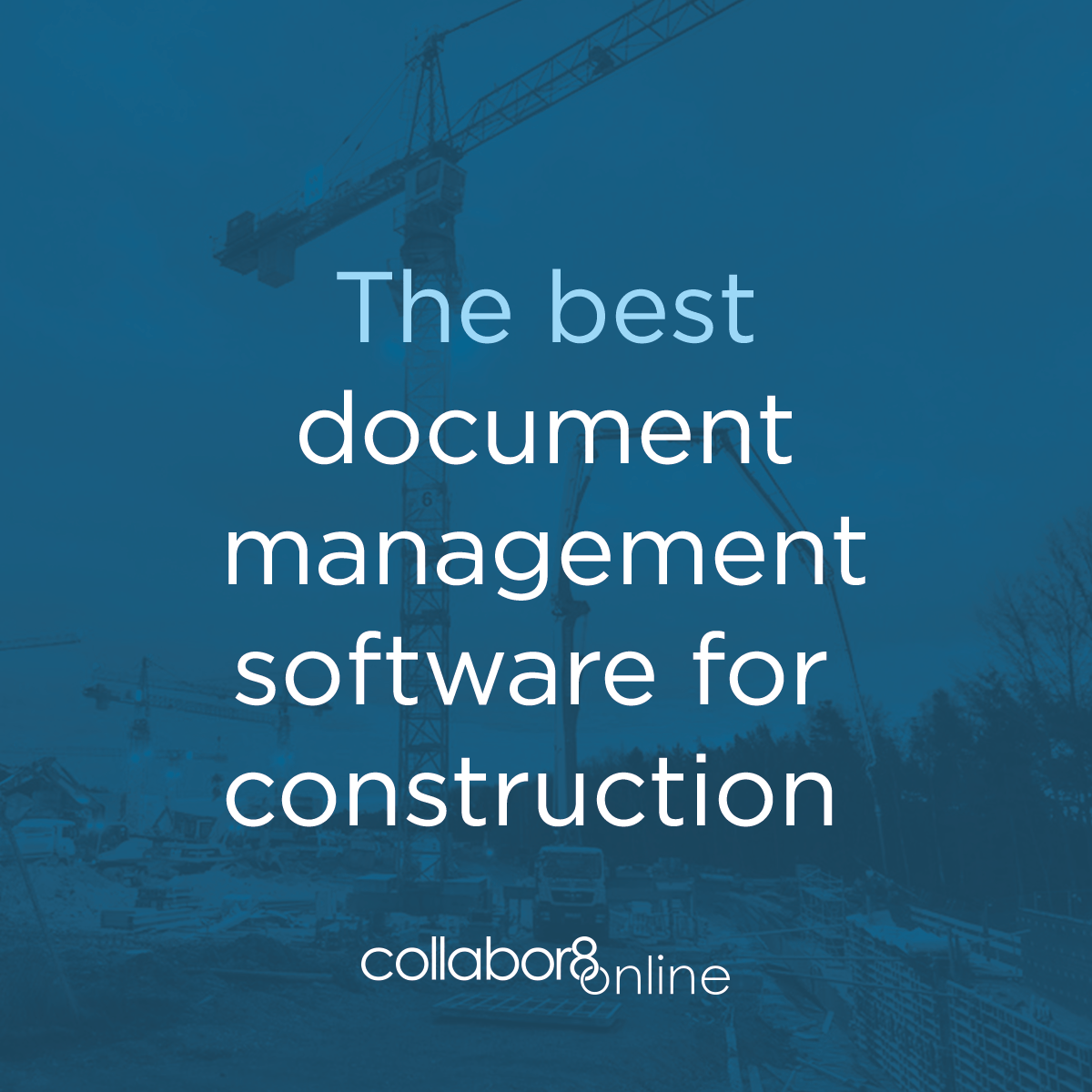 Technology is transforming the construction sector, enabling companies to work safer, faster and more efficiently. Cost controls for construction are more transparent and online project management makes it possible to communicate and collaborate worldwide, in real time. 
At the core of these exciting developments, is a document management system that enables construction firms to unleash the power of data, as well as guarding against its risks.
No company can afford to leave this element of their technology to chance. From the best construction document management system, comes closer control, a competitive edge, compliance and the power to grow profitably.
Supporting business growth
The construction sector is complex and includes organisations with widely different business goals. However, they all need to create transparency, accountability and control in their digital information. Plans, reports, images and forms need to be created, stored effectively, retrieved and shared every working day.
Relying on paper trials – with all the potential errors and oversights they bring – is no longer an option.
For this reason, Collabor8online has created its document management software to be affordable across all levels of construction. Without compromising on its high level of functionality, and across desktop and tablet.
Automating compliance obligations
One of the necessary evils in this sector is the admin attached to legislation. A valuable advantage of Collabor8online's document management software is that it automates some compliance tasks. 
It also reduces the chances of costly errors, by storing information digitally and consistently. It makes the most recent reports, applications and plans much easier to find, and any amendments are instantly applied, ensuring everyone is working from the same document.
There's now so much data available, it can overwhelm construction companies, especially smaller firms who can't afford data management officers. Fortunately, Collabor8online's software provides an unrivalled level of cybersecurity. All digital information stored is encrypted twice, to make it even more private and protected. This meets the demands of data control under GDPR.
Responsive and scalable solutions
No one day is the same as the next in construction, so document management software needs to be agile. This is something Collabor8online built into its solution, to ensure data management moulds itself around changing projects, goals and opportunities. This includes providing scalability. Your document management capabilities expand and develop as your business grows.
It's the best construction document management system if you want no limits on the number of users or projects it supports.
User friendly
There's another feature that the best document management software for construction needs – usability.
For all its control and efficiency, Collabor8online's system is straightforward and easy to learn. It's also quick to install. Collabor8online can help clients to migrate information over their new system effortlessly.
Training is provided to get everyone engaged with their document management dashboards. Just as importantly, there's continuous support available to coach staff in using the software. This tackles issues and queries quickly.
It all means that with Collabor8online's construction document management software, you build your business on firm digital foundations.
Find out how Collabor8online can help you share documents securely, quickly and easily. Book your free demo today.