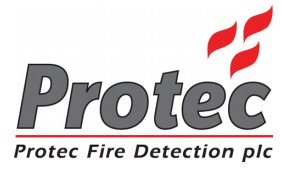 Protec the UK's Largest privately owned fire detection company has chosen Collabor8online to assist with its project management and document handling requirements. Faced with the challenges of managing complex project documentation in multiple locations it was apparent that a sophisticated solution would be needed to ensure that Protec's clients continued to receive the best possible project delivery. Security around the more sensitive projects was also identified as a key issue.
Protec Lead Design Engineer Pete Dixon commented  "We can use Collabor8online not only to issue project information that is subject to change such as project drawings and specifications, but also the more static project information that is relevant to our subcontractors and clients. The best part is that they can login and download this information themselves, whenever they need it"
Collabor8online Templates function allows static project information such as Health and Safety or Quality Assurance documents to be automatically included whenever a new project is created. Allowing users to "jumpstart" projects quickly based on any number of standard documents.
Pete Dixon again "Management of subcontractors has been a key benefit for us, not only is it easier for us to issue drawings, but we can also see from the project audit trail who has logged in and download that information. This is extremely useful should any issues arise during the lifetime of a project. We find it easy-to-use, our subcontractors have adopted the system quickly and we can add a new user and issue a set of documents in literally seconds"
But it doesn't stop there, Collabor8online now includes project calendars and to-do lists, whereby tasks can be assigned to individual users with start and end dates recorded in the shared project calendars.
Final word to Pete Dixon, "We've just started to scratch the surface of the calendar and task list functions, we plan to introduce those features gradually over the next few projects, but so far we've been absolutely delighted"
If you'd like to Collabor8online, call or click any of the links below