MCS – The Collabor8online way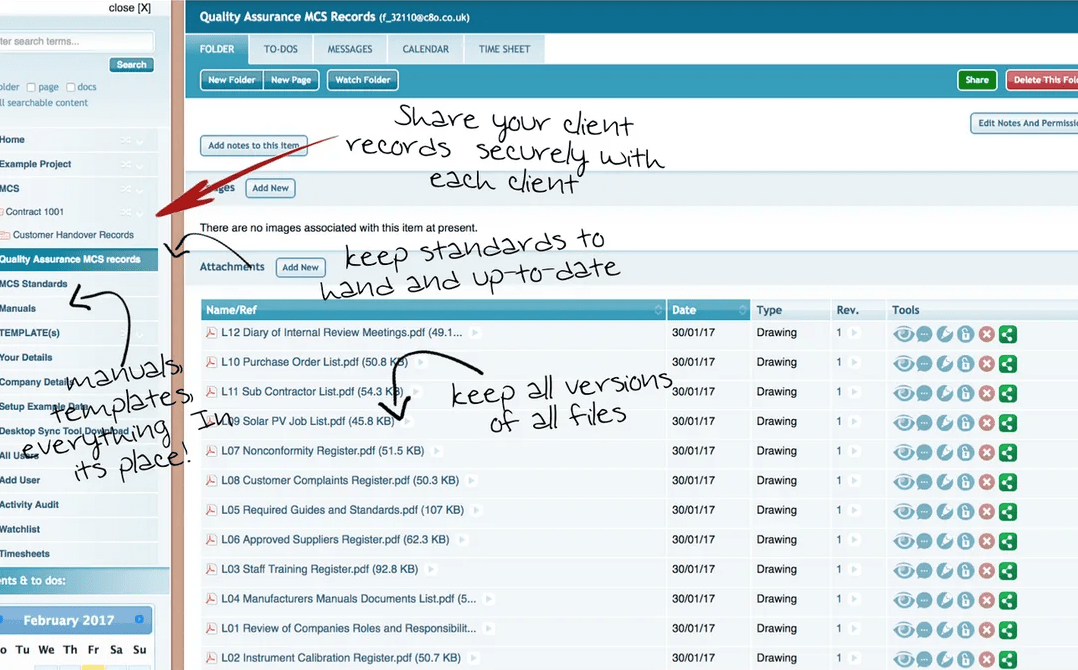 Many of our clients are members of the Microgeneration Certification Scheme (MCS); the scheme requires members to manage and maintain appropriate levels of documentation and standards in relation to their work and make that documentation available to clients' something of course that comes naturally to Collabor8online users.
We've produced an info graphic below to give you an idea about how they use it. If you like to know more call or click.
MCS Document Management
Collabor8online enables you to share your MCS Documentation securely, quickly and easily, with colleagues, clients and Subcontractors.  Automatic version control ensures that everybody always has the latest version and the inbuilt activity audit ensures that you will always know who did what, and when. Users only see, what you want them to see and our unique Chinese Walls feature means that only you know who you are sharing your documents with. Construction document management the easy way.