Collabor8online
Has Evolved
NEW MOBILE FRIENDLY UI
We have fully redesigned our interface. The familiar explorer-style left-hander bar is still here but is substantially upgraded with a raft of new features and looks incredible. Allowing our users to stay connected to the projects in the most effective way possible.
Lightning Fast Interface 
Use Collabor8online on any mobile or tablet 
Seamlessly switch between your projects
Drag and drop files and folders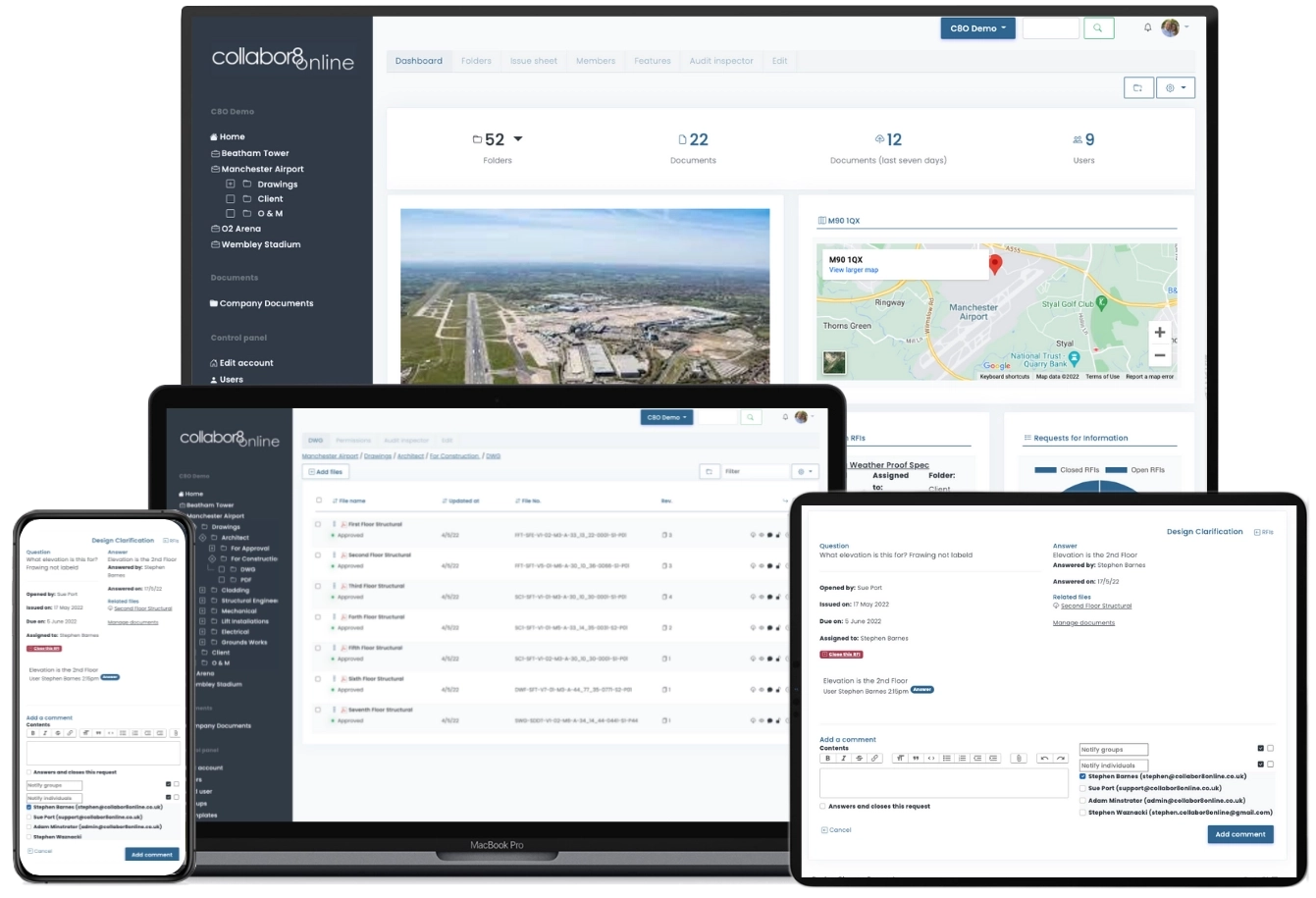 PROJECT RFI'S
Introducing RFI's. Create, monitor and manage all of your project RFI's directly from Collabor8online. Connect the site and the office seamlessly allowing the fast flow of information across all of your projects whilst maintaining a full audit trail. RFI's integrate seamlessly with our new Project and Company Dashboards ensuring you get a complete picture of your RFI's across individual on multiple projects at a glance.
Raise RFI's Straight from the site.
Manage Your RFI's approval process across your projects
Link

RFI's to an individual or multiple files
Free Demo
Request a free demo and start sharing your files securely and easily within your business.
C8O DASHBOARDS
Introducing Collabor8online project and company dashboards. Fully customisable dashboards to Display the key information for each of your projects.
RFI Assigned to you RFI's Assigned by you
Snags – Assigned to you and Assigned by you
Spot potential issues before they occur
Add Maps, Status Summary and Activity Feeds .
Fully customise each project dashboard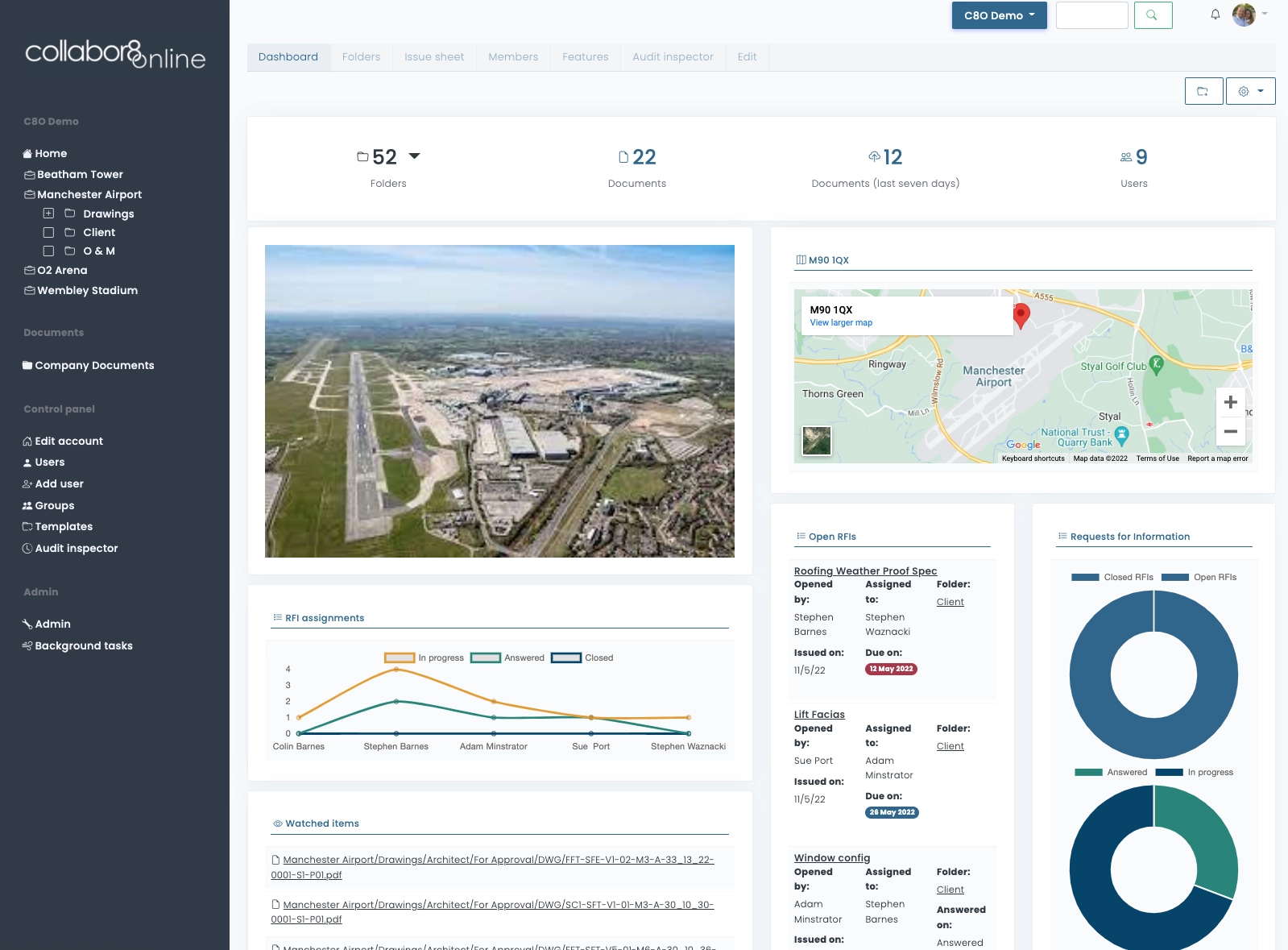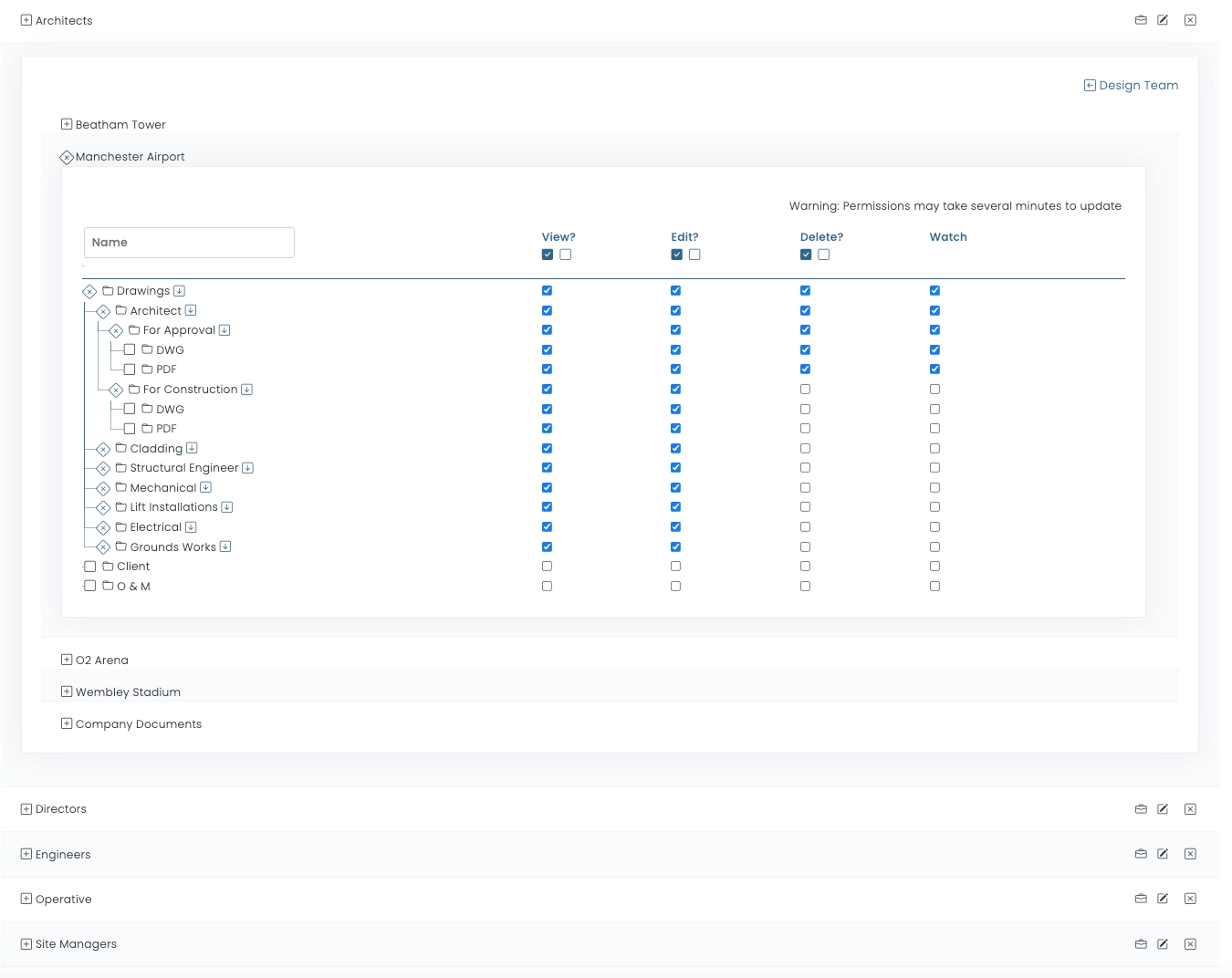 USER GROUPS / PERMISSIONS
With the introduction of user groups, Collabor8online administrators can quickly manage system permissions across multiple projects with the click of a button whilst maintaining specific control of key folders that may contain sensitive information.
Quickly add new users to groups 
At a glance see a user's full system permissions on a project.
Make large scale changes to system permissions with a few clicks.
INLINE VIEWER AND MARKUPS
Introducing Collabor8online inline viewer. Uses can view PDF documents directly from your browser without the need to download. You can then use a raft of new features including markup and raising our RFI's directly from the drawing 
View any PDF directly from the browser without any need to download.
Mark up any PDF in the cloud. Label defects and Issues
Raise an RFI from a drawing.
Store and View multiple file markups
Please note that the development schedule is subject to change. Version two features will be rolled out in phases and may not all be available at launch.