How Collabor8online Can Help Your Business.
Document Management Guide
Connect the Office With Site
Collabor8online allows seamless and instant access to all Project drawings, RFI's and correspondence from any device including mobile and tablet. Seamlessly connecting the office with the site, allowing users to focus on doing the job, rather than using the software. Coupled with automatic version control, all users from managers through to subcontractors have access to the latest version of every drawing, reducing mistakes, saving time and money.

Manage Drawing Distribution
Quickly and easily share drawings with colleagues and team members including any comments via email notification.  Email integration ensures that any comments will be fed back directly into the conversation thread that exists around every document enabling snags to be quickly identified and dealt with.  Automatic document register and version control ensures that each user automatically receives document updates together with succinct daily or weekly digests ensuring that no updates or amendments are ever missed.
Maintain A Total Overview Of All Your Projects
Collabor8online sophisticated new dashboard feature can be individually configured for each project and for an overall company view. Site managers gain total visibility of project actions and workflow highlighting items awaiting response, identifying blockages and highlighting urgent action items simply and clearly. Dashboards can be configured to contain data that is relevant to you and your team.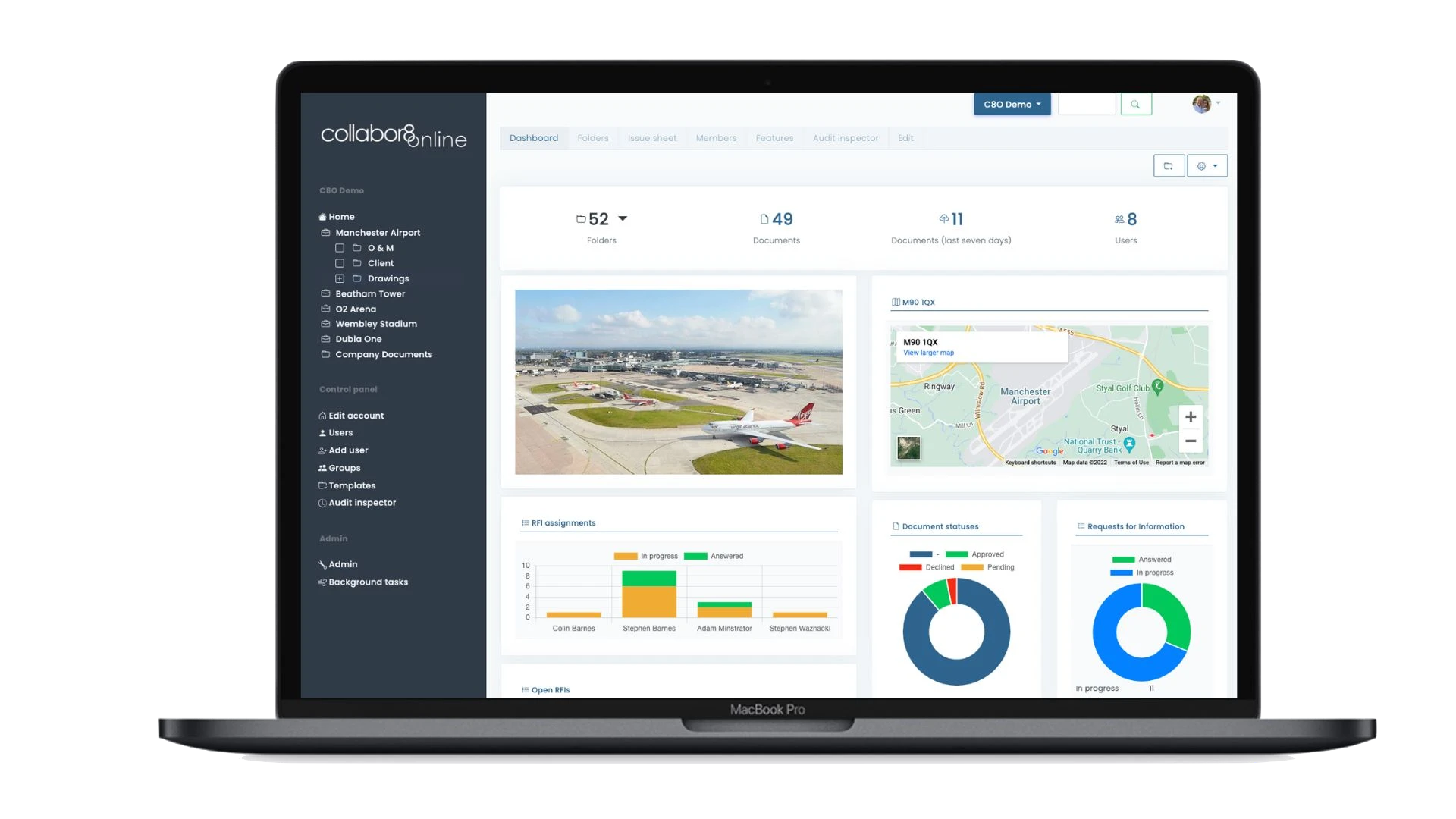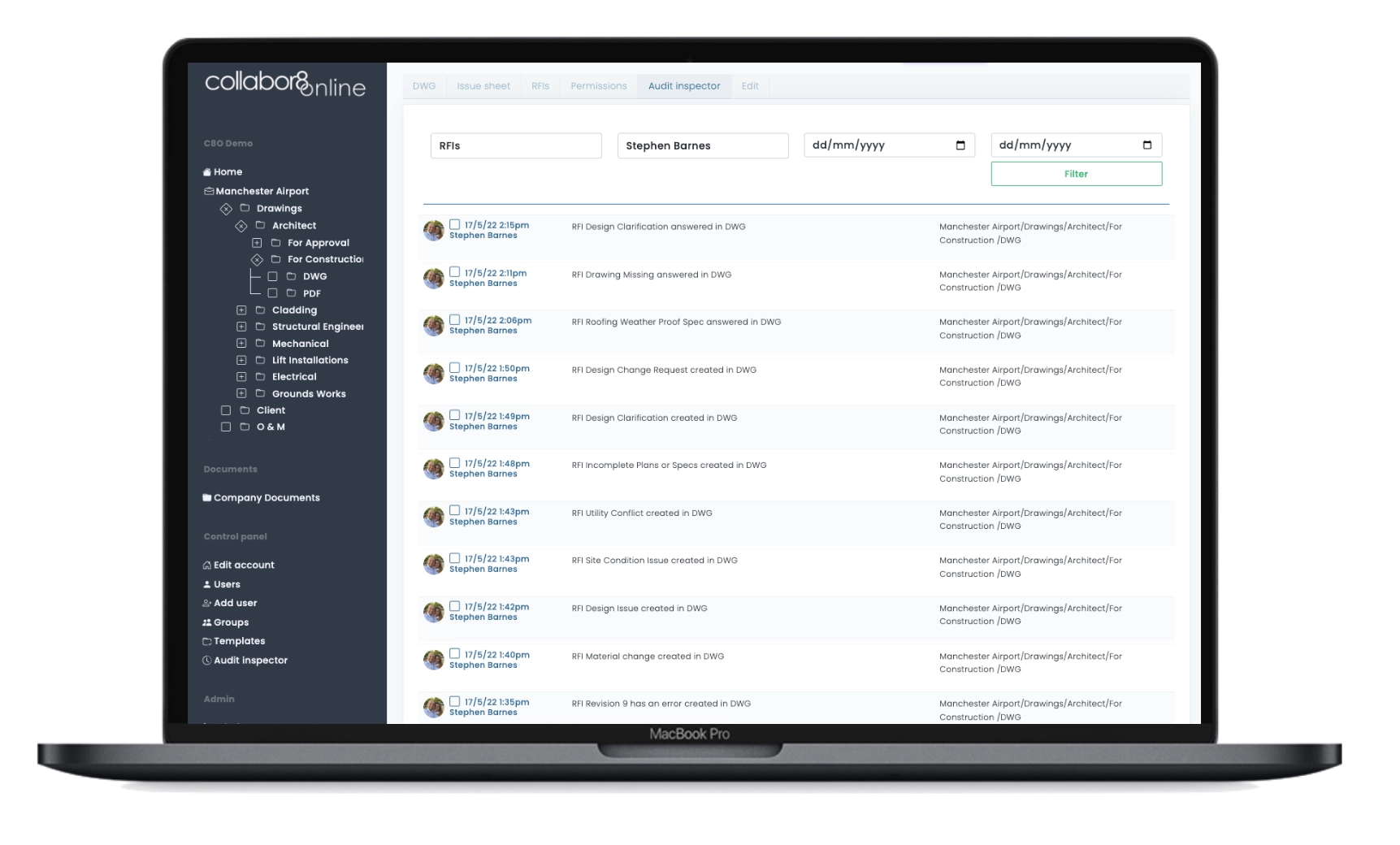 Full History Of All Project Actions
Our sophisticated activity audit shows exactly who did what and when. Comprehensive filter and search facilities allow you to search by individual user, project or action type. Text filters allow you to search the entire project for individual documents, identify revision dates, comments history and action items accordingly. Activity audits are completely configurable and may be exported to form the basis of ongoing project data and reporting.