With Collabor8online Premium
If you've moved away from Microsoft and gone over to the "other side" we've extended our offer to include this unbelievable iPad mini with Wi-Fi and 3G connectivity. Let's face it, iPads are cool and the mini iPad unbelievably so. Hold all of your files and documents literally within the palm of your hand/More
wherever you are, be that office on site or on location. There's no need to synchronise folders, create backups copy or move data, because Collabor8online is cloud-based and integrates seamlessly with e-mail, so, you have access to all your files and keep in touch with your team all the time.
Hold every file, every drawing, every image literally in the palm of your hand wherever you go with this fantastic iPad Mini.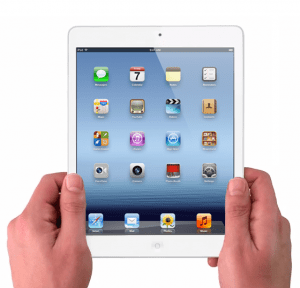 Offer Details
Collabor8online premium edition or above
1 year annual subscription required at £588 + vat required and
Receive 1 iPad Mini 16Gb,WiFi and 3G FREE
Offer only available while stocks last
Terms & Conditions

Product Description Apple iPad mini Wi-Fi + Cellular 16 GB 3G,4G 7.9″ IPS TFT LED backlight 1024 x 768 ( 163 ppi ) Apple A5 ( Dual-Core ) Please note:Tablet functionality varies from device to device and is dependent on operating system and browser used, functionality of Collabor8online may well be different from PC or Mac based browsers; Document Upload not available on iPad. Payment in full required with order, major credit cards accepted – Delivery: Collabor8online account activated instantly following payment; Hardware device normally despatched within 24 hours; offer available to new accounts only and may not be combined with any other offer.
For more information Call 020 3369 6491