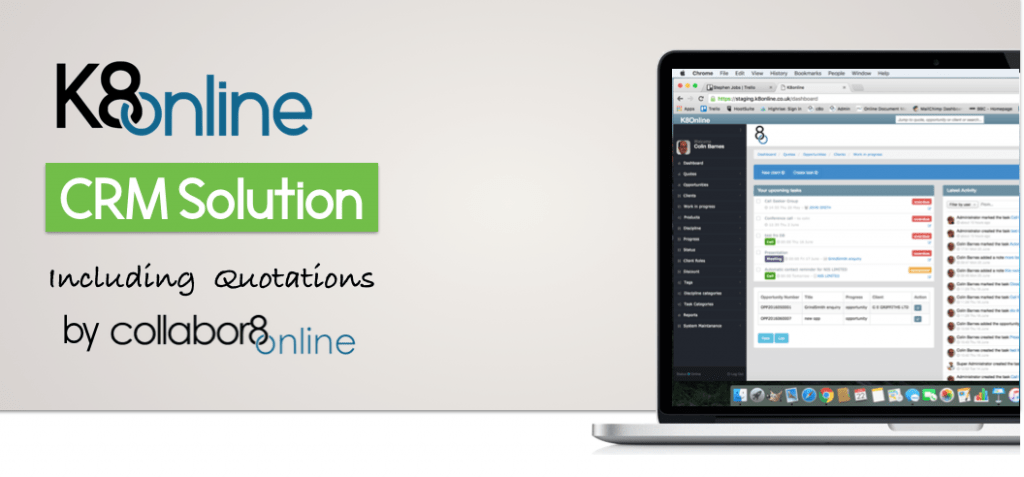 We are a business that have spent many years helping clients produce Estimates, Tenders and Quotations, but here's a question.
After you've produced your tender what do you do next?
All too often the answer is nothing, too many organisations do not proactively chase tender responses or indeed monitor how successful their tenders are with clients. Neither do they look back at previous tenders, possibly for the same client to see what the success/fail history looks like. Carrying out this very simple exercise does two things, But both of these amount to the same thing.
They save you time
Our new productK8online does both of these things for you.
Firstly – it shows you what your success/fail ratio is like with any individual client – allowing you to identify the time wasters, who always ask you to quote but never give you the order.

Secondly – it lets you analyse your quotation/tender performance by Estimator, Sales Engineer or market sector allowing you to identify whether your prices are too competitive, or perhaps not competitive enough!
K8online includes a host of other features, including the ability to measure how many "opportunities" you've had with any client, which may or may not have led to the generation of tender or quotation – Checkout our Video here

Call Collabor8online anytime 0161 820 1642