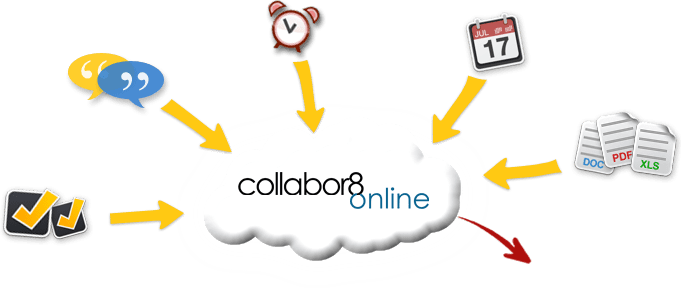 Manage drawings and revisions
Reduce Risk – Work with large files easily
Control – Communicate with your teamand clients
Secure – Central location to store all project information
Reduce costs – on printing, postage and couriers
Full audit trail – see who did what and when

Architectural Project Management Software
Collabor8Online allows architects and consultants to work together more efficiently, saving time and reducing costs and allowing practices to provide a better service to their clients. Collabora8online is one of the most popular architectural project management software solutions based in the UK.
By using Collabor8's online portal documents can be uploaded once into a central repository and team members automatically informed of new releases or revisions.  Distribution is easier than by e-mail  as users no longer have to worry if information has been received or is forgotten at the bottom of someone's inbox! This builds teamwork, improves communication and reduces errors.
Advanced features allow you to put any content on automatic "watch" alert, assign tasks to team members and monitor progress, record events in project calendars and comment on any aspect of the project online.
Automatic Version Control
Our online software solution keeps a copy of 
every version of every file
you can easily go back to see what has changed within the project, and who changed it. As a project manager you can even revert to the original version if you like.
Access from Anywhere
Access your projects anywhere any time with our architectural project management software. With Collabor8online you will never need to be stuck at your desk. You can 
access the software from anywhere
with an Internet connection, or from a mobile device and you can view files from home or on site using your own secure user name and password.
More about anywhere
Sign up in 60 seconds, Free trial, no long-term contracts, pay-as-you-go.
Collabor8online starts at  only £25/month.