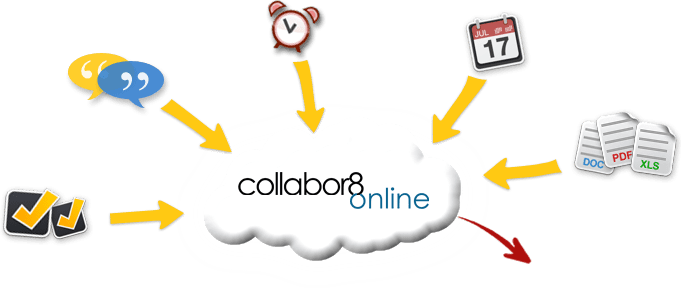 Web based document sharing
Access files drawings specifications from anywhere
24 hours a day, seven days a week
Work with teams in separate offices
Communicate with clients and team members anywhere
All documents in one place

Multi Site Project Management Software
If your business operates from two sites or more, collabor8online will provide you with a geography free computer network. Everyone works on the same, easy to use network ensuring that there are no file duplications and all of your staff are working from the latest version.
This is an out-of-the-box, turnkey solution. No complex IT infrastructure or investment is required, just sign up online and start using it right away.
Free trial, no long-term contracts, pay-as-you-go.
Collabor8online starts at  only £25/month.
Pricing & Plans