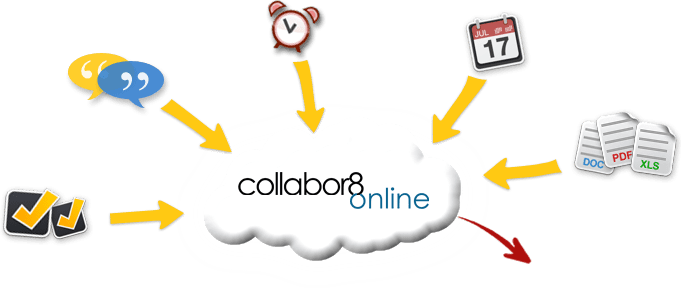 Online file sharing
Turnkey solution – no need for any technical expertise
Access your files from anywhere, any time
Share your content with colleagues, contacts and clients
Use as much or as little space as you need
Secure data, cloud based backup of your data

Home Worker Project Management Software
For small office and home workers Colabor8online represents a simple, easy to use file server in the sky. No technical expertise is required; you can sign up, log in and start using your server right away. All you need is a PC or Mac with an Internet connection. Collabor8's unique folder structure makes storing your data as easy as storing it on your own PC or Mac. Simply create your folders just like you would on your desktop and copy your Files (Word, excel, pdf CAD, basically any file format you like) into them.
You can access your files from anywhere, you have a secure backup away from your office of your valuable data.  What is more you can invite colleagues, team members clients to share that information with you, work together on projects, assign tasks and share project calendars to give you a complete project management solution.
Free trial, no long-term contracts, pay-as-you-go.
Collabor8online starts at  only £25/month.
Pricing & Plans